Head of School awarded prestigious Chair
Award facilitates work on new data storage technologies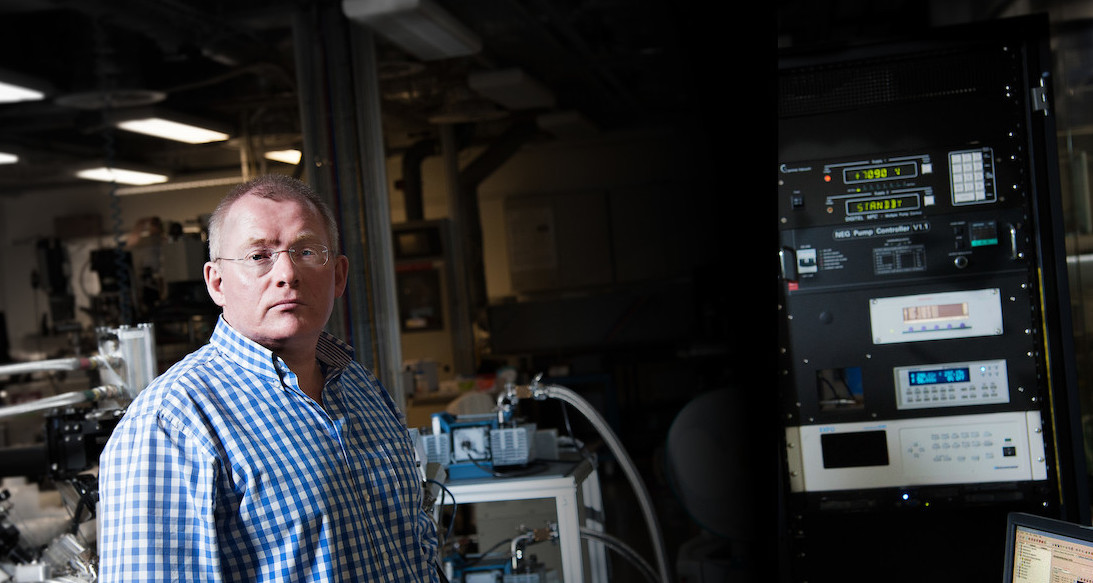 Professor Robert Bowman, Head of the School of Mathematics and Physics, has been awarded a prestigious Research Chair by the Royal Academy of Engineering (RAEng) and Seagate Technology – only the second such RAEng award now held by Queen's.
The award will allow Prof Bowman and his team to explore new materials for use in storing data.
Prof Bowman said: "the growth of cloud computing means we're looking at an ever-growing demand for data storage – an increase of more than 20 percent each year - driven by mobile devices. The technology underpinning the writing of data in today's hard-disk drives cannot meet that demand. New materials and engineering solutions are required.
"I'm really grateful to the Royal Academy of Engineering for supporting this Chair, and working with Seagate allows really useful engagement with the real manufacturing processes that impose constraints on development of new technology. As we look to synthesise new materials, we'll also look at how the processes may scale up for industrial use."
The award will enable the team, working in conjunction with industry partners such a s Seagate, to make significant advances in areas such as heat assisted magnetic recording (HAMR). It is anticipated that the research could generate widespread industrial interest and have a significant impact on data storage in general.
Prof Bowman added: "It's a wonderful validation for the work of the PhD students and staff, for our EPSRC Centre for Doctoral Training in Photonic Integration and Advanced Data Storage and for the strong relationships that Queen's has built up with industry and the University's commitment to impact, engagement and employability. Seagate Technology is a global name, one of the biggest players in the Northern Ireland economy and so it's very exciting to be strengthening our partnership with them".
For more on this award follow this link.
Or visit the Royal Academy of Engneering website here.