ULSTER GIFT FUND SCHOLARHSIP 2019-20
Ulster Gift Fund 2019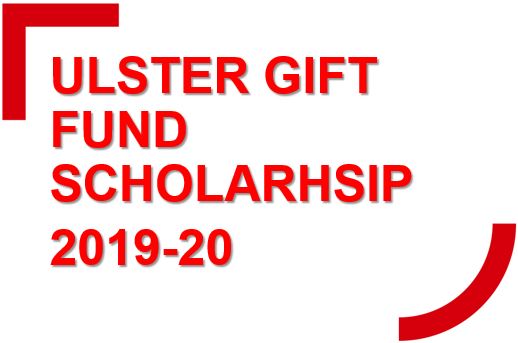 Ulster Gift Fund 2019
SCHOLARSHIP CRITERIA:
Are you, or your parents, serving in HM Forces or have you, or your parents, served in HM Forces?
Are you a Queen's student, or have you been accepted to enrol on an UG/ PG course beginning in September 2019?
IF YES, you could be in line to receive The Ulster Gift Fund Scholarship. The Scholarship is offered annually and will be to the value of £400 (subject to funding availability).
APPLICATION DETAILS:
Application forms available at:
Application forms must be typed or word-processed and submitted in electronic format.
Completed applications forms should be submitted to aascholarships@qub.ac.uk.
Closing date:
https://www.qub.ac.uk/directorates/AcademicStudentAffairs/AcademicAffairs/ScholarshipsandAwards/ScholarshipOpportunities/
4:00pm on Wednesday 11 October 2019
Please note: Documentary evidence of service record will be required and awards are subject to funding availability.