RESEARCH FOCUS
Dr Ramsbottom has worked on the calculation of atomic data of relevance to astrophysics for over 20 years, and previously held a PPARC Advanced Fellowship. She has a recognised international reputation in the field and is now leading the research programme on the calculation of complex (open d-shell) atomic data for astrophysics with the new state-of-the-art R-Matrix codes on massively parallel supercomputers around the world.
Her research has attracted funding from a number of sources including the UK Science and Technology Facilities Council, the European Union and the Leverhulme Trust.
---
RESEARCH OPPORTUNITIES
Open to PhD applications in the field of
Atomic data generati0on for use in astrophysics, plasma physics and fusion
Atomic data for the lowly ionised Fe-peak elements
Heavy species relevant for fusion research applications
Make a PhD enquiry
PhD title:

Dirac R-matrix

photoionisation

calculations in support of astrophysical spectral diagnostics
---
Name: Nicole Dunleavy
Years of Study: 2018 - 2021
Country: Northern Ireland
PhD title:

Photoionisation

cross sections for important Fe-peak species.
---
Name: Andrew Conroy
Years of Study: 2017 - 2020
Country: Northern Ireland
PhD title:

Fe II emission as a chronometer for high red shift quasars
---
Name: Ryan Smyth
Years of Study: 2016 - 2019
Country: Northern Ireland
Alumni: where are they now?
Dr

Michael Turkington
---
PhD Title: Heavy Species R-Matrix Calculations in Support of Fusion Diagnostics

Years of Study: 2014 - 2017
Country: Northern Ireland
Current position: Temporary Lecturer in Stranmillis College Belfast
Dr Niall Tyndall
---
PhD title: A detailed study of important atomic collision processes for the analysis of astrophysical plasmas
Years of Study: 2013 - 2016
Country: Northern Ireland
Current position: Data, analyst, Cyberlytic I Intelligent Web Application Security
Dr Stefan Spencer
---
PhD title: W XLV Structural and Collisional Atomic Data Generation for Fusion
Years of Study: 2013 - 2016
Country: UK
Current position: Teacher training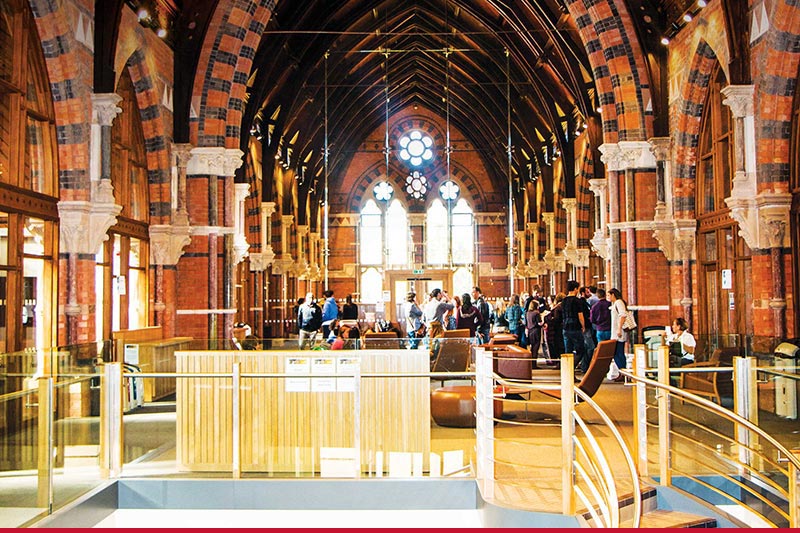 Postgraduate Experience
The Graduate School
Our dedicated hub for postgraduate students, providing state-of-the-art facilities for study, and high-quality training and development programmes within a diverse interdisciplinary community.
The gateway to your postgraduate experience