RESEARCH FOCUS
Dr Connor Ballance's research interests involve the fundamental exploration of atomic and molecular structure, associated collisional processes and their application to plasma interpretation.


Their group at Queen's involves first principle investigations of atomic and molecular structure, subsequent atomic collisional calculations such as electron-impact excitation, ionisation and recombination and alsophotoionisation. This allows the associated collisional rates to be integrated within astrophysical modelling packages such as CLOUDY or XSTAR.


---
RESEARCH OPPORTUNITIES
Open to PhD applications in the field of
The interface between fundamental

atomic physics and astrophysics.

Candidates should be also interested in

taking first principle fundamental research through to application.
High performance computing is a significant component of the work.
PhD title: Fe II emission as a chronometer for high red-shift quasars
---
Name: Ryan Smyth
Years of Study: 2016 - 2019
Country: United Kingdom
PhD title: Application of Fe spectra within CLOUDY
---
Name: Andrew Conroy
Years of Study: 2017-2020
Country: Northern Ireland
Alumni: where are they now?
Dr Niall Tyndall
---
PhD title: A Detailed study of astrophysical elements for important astrophysical elements
Years of Study: 2012 - 2015
Country: United Kingdom
Current position: Cyber-security Industry
---
PhD title: Heavy Species R-matrix Calculations in support of Fusion Diagnostics
Years of Study: 2003-2006
Country: United Kingdom
Current position: Lecturing at Stranmillis College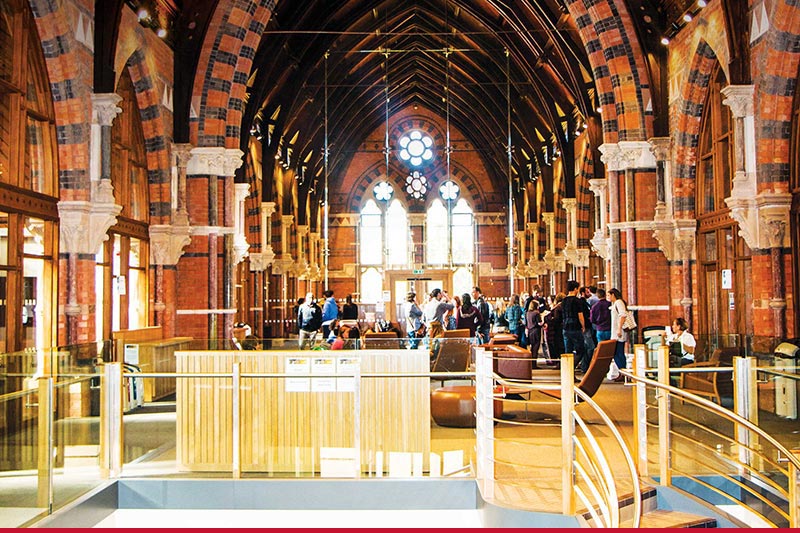 Postgraduate Experience
The Graduate School
Our dedicated hub for postgraduate students, providing state-of-the-art facilities for study, and high-quality training and development programmes within a diverse interdisciplinary community.
The gateway to your postgraduate experience