RESEARCH FOCUS
Dr Fumin Hunag is a lecturer in the School of Mathematics and Physics specialising in nanophotonics and nanomaterials.


---
RESEARCH OPPORTUNITIES
Open to PhD applications in the field of
Nanophotonics of two-dimensional materials
Superresolution optical focusing and imaging in the far field
Make a PhD enquiry
PhD title: Controlled optical reduction of graphene oxide nanofilms
---
Name: Yuefeng Huang
Years of Study: 2016 - 2020
Country: China
PhD title: The Plasmonics of a Nanosphere on a Mirror Substrate
---
Name: Joel Katzen
Years of Study: 2014 - 2018
Country: Northern Ireland
PhD title: Optical contrast and sensing of two-dimensional materials
---
Name: Gavin Donnelly
Years of Study: 2015 - 2019
Country: Northern Ireland
PhD title: Core-shell refractory plasmonic nanostructures
---
Name: Muigahid Ali
Years of Study: 2015 - 2019
Country: UK
Alumni: where are they now?
Dr Stacey Drakeley
---
PhD title: Transition Metal Nitrides and Alloys as Alternative Plasmonic Materials for Heat Assisted Magnetic Recording
Years of Study: 2014-2017
Country: Northern Ireland
Current position: Postdoctoral Research Fellow, Queen's University Belfast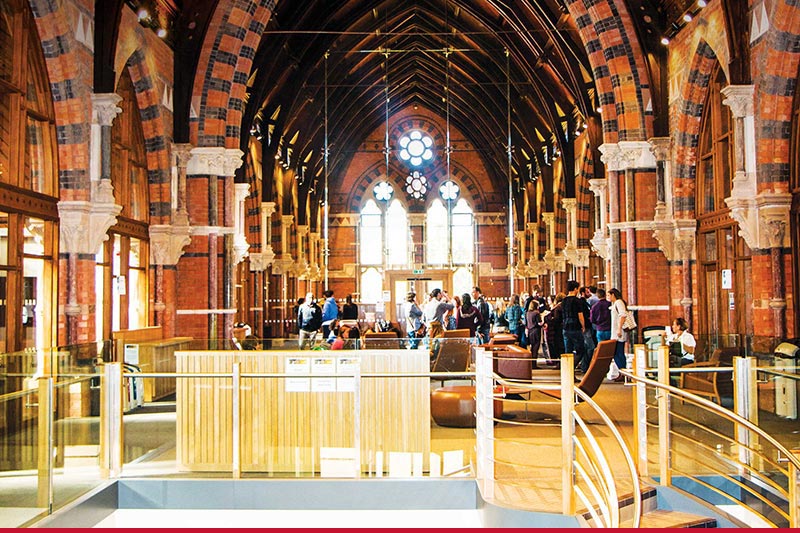 Postgraduate Experience
The Graduate School
Our dedicated hub for postgraduate students, providing state-of-the-art facilities for study, and high-quality training and development programmes within a diverse interdisciplinary community.
The gateway to your postgraduate experience