RESEARCH FOCUS
Dr Kourakis's interests are in the areas of Plasma Physics and Nonlinear Dynamics.
His main research activity is in the field of plasma theory, as applied in laser-plasma interactions, and also in Space plasma physics and astrophysics. His research focuses on linear and nonlinear waves (solitary waves, solitons, shocks) of electrostatic/electromagnetic nature and their dependence on plasma configuration parameters.
Current projects include: high-density (quantum) plasmas, electrostatic solitary waves in Space, beam-plasma interactions in non-Maxwellian plasmas (kappa-distributions) in the solar wind, large amplitude excitations (extreme events, freak waves) in plasmas and in materials, and optical type instabilities (modulational instability), among other topics.
He has (co-)authored >155 publications in refereed journals, and >60 papers in Conference Proceedings and Book Chapters. He has attracted funding from UK EPSRC and from EU/FP7 ("Quantum Plasmas" network).
---
RESEARCH OPPORTUNITIES
Open to PhD applications in the field of
Plasma physics and nonlinear dynamics
Solitary waves, freak waves, shocks in plasmas
Beam plasma interactions; fluid plasma theory
Nonlinear PDEs as models for nonlinear phenomena (solitons, shocks, instabilities) in dispersive media, in materials science and in plasmas
Make a PhD enquiry
DR IOANNIS KOURAKIS
School Of Mathematics And Physics

PUBLIC OUTREACH AND KEY ACHIEVEMENTS

Editorial Board Member (EBM): Scientific Reports (Nature Publishing; EBM for Fluids and Plasma Physics); EBM since 05/2014
Associate Editor, Plasma (MDPI AG; Switzerland), 10/2017 - today
Evaluation Committee member, upon nomination: Natural Sciences and Engineering Research Council of Canada (NSERC),
Discovery Grants Program, Physics Evaluation Group; three-year term, July 1, 2014 to June 30, 2017
UK EPSRC (Engineering and Physical Sciences Research Council): Associate Peer Review
College membership, since 10/2016

DISCOVER MORE

Faculty of Engineering and Physical Sciences
PhD title:

Nonlinear dynamics of multicomponent plasmas:

localized modes, expansion, beam-plasma interaction e

ff

ects
---
Name: Ibrahem Sayed Elkamash
Years of Study: 2015 -2018 (funded by an Egyptian government 4-year fellowship under the project: "Energy and Charge Transport by Localized Pulses in Renewable Energy Production Schemes: the case of inertial confinement fusion")
Country: Egypt
PhD title:

Computer simulations of shock dynamics in laser-plasma interactions
---
Name: Spiros Thanasoulas
Years of Study: 2012 - Present (part/time, self-funded)
Country: Northern Ireland
Research Topic:

Nonlinear dynamics of electron-hole plasma in semiconductor

s
---
Name: Fatima Areeb (6-month doctoral visitor, from COMSATS Institute of Information Technology Lahore, Pakistan)
Years of Study: 2018 (funded by the Higher Education Commission, Pakistan)
Country: Pakistan
Alumni: where are they now?
Dr

Sharmin

Sultana
---
PhD title: Solitary waves in multicomponent plasmas
Years of Study: 2008 - 2012
Country: Bangladesh
Current position: Assistant Professor of Physics at the Department of Physics, Jahangirnagar University, Bangladesh and Alexander Von Humbold Fellow, Ruhr University Bochum, Germany
Dr

Gina Williams
---
PhD title: Solitary Wave and Shock Dynamics in Non-Maxwellian Plasma Environments
Years of Study: 2011 - 2014
Country: UK
Current position: Senior Drug Safety Associate for Worldwide Clinical Trials

Dr

Michael

McKerr
---
PhD Title: Nonlinear Waves in Quantum Plasma
Years of Study: 2011 - 2016
Country: UK
Current position: Private Sector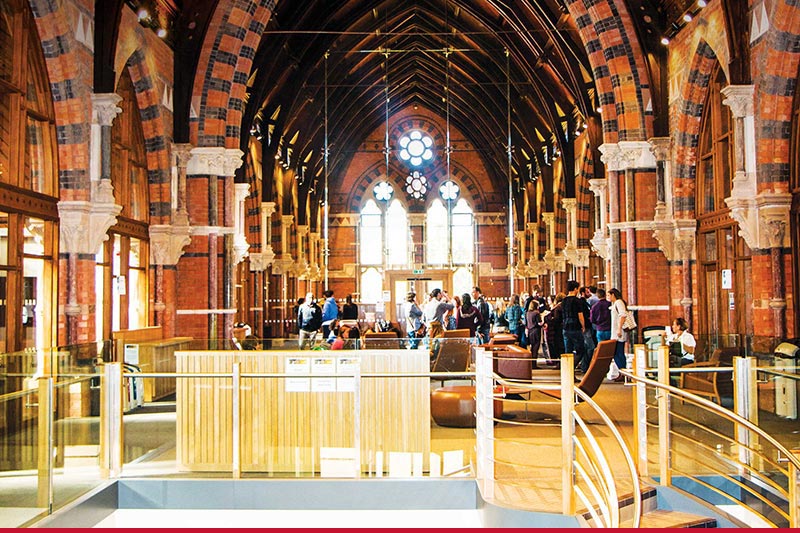 Postgraduate Experience
The Graduate School
Our dedicated hub for postgraduate students, providing state-of-the-art facilities for study, and high-quality training and development programmes within a diverse interdisciplinary community.
The gateway to your postgraduate experience