RESEARCH FOCUS
Dr Gibson is a Royal Society University Research Fellow in the Astrophysics Research Centre at Queen's University Belfast. His research focuses on the discovery and characterisation of extra-solar planets, i.e. planets that orbit stars other than our Sun.
In particular he is interested in the study of transiting exoplanet atmospheres. He was previously a research fellow and fellow support astronomer at the European Southern Observatory, and before that a postdoctoral research assistant at the University of Oxford.
---
RESEARCH OPPORTUNITIES
Open to PhD applications in the field of
Characterisation of exoplanet atmospheres using transmission spectroscopy
High-resolution doppler spectroscopy of exoplanet atmospheres
Make a PhD enquiry
PhD title:

High-resolution Observations of Exoplanet Atmospheres
---
Name: Stephanie Merritt
Years of Study: 2016 - present
Country: UK
PhD title:

Ground-based Spectrophotometry of Exoplanet Atmospheres
---
Name: Jamie Wilson
Years of Study: 2017 - present
Country: UK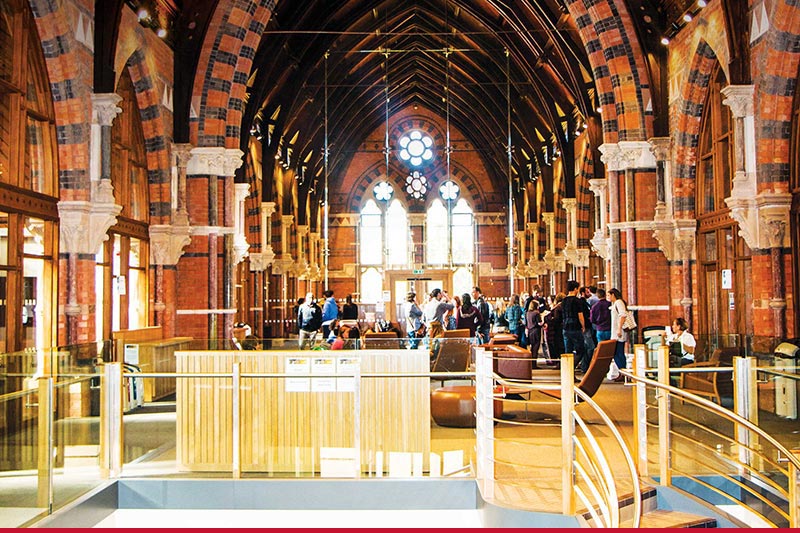 Postgraduate Experience
The Graduate School
Our dedicated hub for postgraduate students, providing state-of-the-art facilities for study, and high-quality training and development programmes within a diverse interdisciplinary community.
The gateway to your postgraduate experience