RESEARCH FOCUS
Professor Mathioudakis research interests are in the areas of solar and stellar astrophysics. More specifically he is interested in the observational signatures of chromospheric and coronal heating both in terms of MHD waves and flare phenomena.
He has authored/co-authored more than 160 publications in the refereed literature. His research has attracted funding from a number of sources including the UK Science and Technology Facilities Council, the Royal Society, NASA, the Leverhulme Trust, the Daphne Jackson Trust, the British Council, the European Office of the US Airforce Research Division and the European Union (FP7 & H2020)
---
RESEARCH OPPORTUNITIES
Open to PhD applications in the field of
Solar physics and cool star research
Spectropolarimetry of small-scale structures in the solar atmosphere
Radiative hydrodynamic simulations of solar and stellar flares
Make a PhD enquiry
PhD title:

Understanding the Physical Processes of Type-II While-light F

lares
---
Name: Ondrej Prochazka
Years of Study: 2015 - 2018
Country: Czech Republic
PhD title:

Flare induced S

unquakes
---
Name: Sean Quinn
Years of Study: 2017 - 2020
Country: UK
PhD title:

Small-scale Horizontal Fields in the Solar A

tmosphere
---
Name: Ryan Campbell
Years of Study: 2018 - 2021
Country: UK
Alumni: where are they now?
Dr David Williams
---
PhD title: Coronal and Transition Observations of the Sun and Cool Stars
Years of Study: 1998 - 2002
Country: Spain
Current position: Instrument Operations Scientist for the Solar Orbiter, European Space Agency

Dr Shaun Bloomfield
---
PhD title: Oscillatory Phenomena is Solar and Stellar Atmospheres

Years of Study: 2001 - 2005
Country: UK
Current position: Reader in Extreme Environments, Northumbria University

Dr

Ryan Milligan
---
PhD title: Multi-wavelength Observations of Chromospheric Evaporation in the Solar Atmosphere

Years of Study: 2002 - 2006
Country: UK
Current position: Ernest Rutherford Fellow, University of Glasgow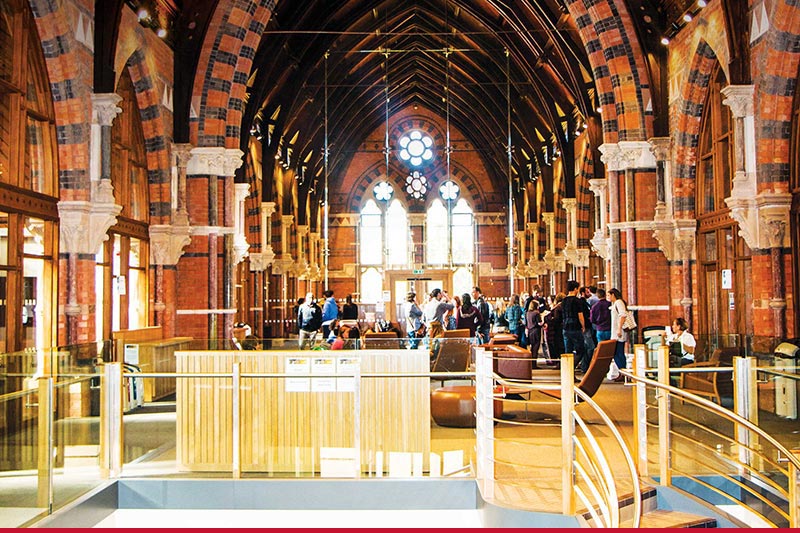 Postgraduate Experience
The Graduate School
Our dedicated hub for postgraduate students, providing state-of-the-art facilities for study, and high-quality training and development programmes within a diverse interdisciplinary community.
The gateway to your postgraduate experience