RESEARCH FOCUS
Professor Bowman's main research interests are in the discovery, development and properties of materials and artificial multilayers structures that offer new functionality and behaviour but with a strong pull/view to applications. In particular, he is currently investigating; in photonics, alternate plasmonic materials for harsh environments and, in magnetics, multilayers and materials with tailored permeability response in the GHz regime and the development of synthetic ferrimagnetic materials.
Increasingly, he is incorporating atomistic modelling into and complimenting the experimental programmes. He has authored/co-authored more than 120 publications in the refereed/conference literature. His research is recognised by the award of a prestigious Seagate Technology / Royal Academy of Engineering Research Chair in Advanced Materials for Data Storage. He is also the Director of the EPSRC Centre for Doctoral Training in Photonic Integration and Advanced data Storage in partnership with University of Glasgow and over twelve industry partners (www.cdt-piads.ac.uk) His research has attracted major funding over a decade now from Seagate Technology and is also supported by EPSRC and EU.
---
RESEARCH OPPORTUNITIES
Open to PhD applications in the field of
Plasmonic and magnetic materials
Novel plasmonic materials for applications
Artificial and structured magnetic thin films and multilayers
Make a PhD enquiry
PhD title:

Antiferromagnetic materials for optical recording
---
Name: Jade Scott
Years of Study: 2016 - 2019
Country: Northern Ireland
PhD title:

High thermal stability plasmonic materials – beyond noble metals – for HAMR antennae
---
Name: Christopher Lambert
Years of Study: 2017 - 2020
Country: Northern Ireland
PhD title:

Magnetic multilayers for high frequency shielding applications
---
Name: David Frey
Years of Study: 2017 - 2020
Country: Northern Ireland
Alumni: where are they now?
Dr
Maeve Mc Allister
---
PhD title: Computational modelling of radiation damage to DNA
Years of Study: 2013 - 2016
Country: Northern Ireland
Current position: Research and development data analyst and Randox laboratories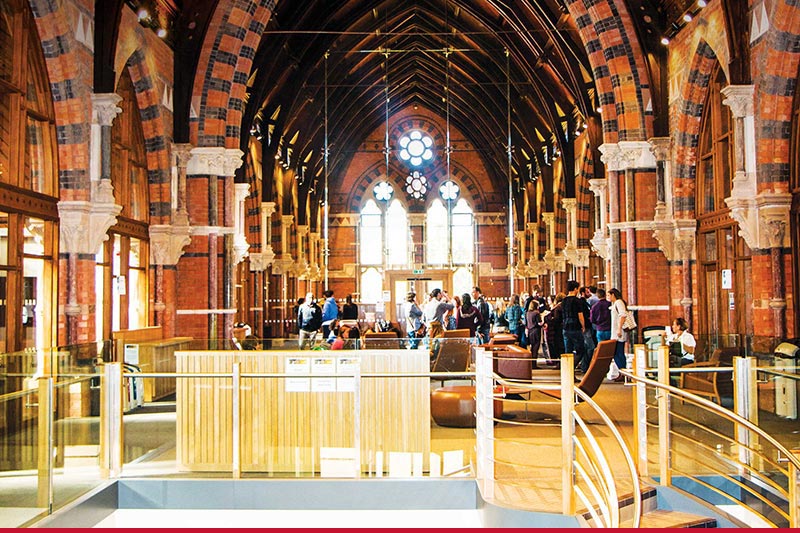 Postgraduate Experience
The Graduate School
Our dedicated hub for postgraduate students, providing state-of-the-art facilities for study, and high-quality training and development programmes within a diverse interdisciplinary community.
The gateway to your postgraduate experience