Caterpillar Scholarship Awarded to Mechanical Engineering Student Dylan McBurney.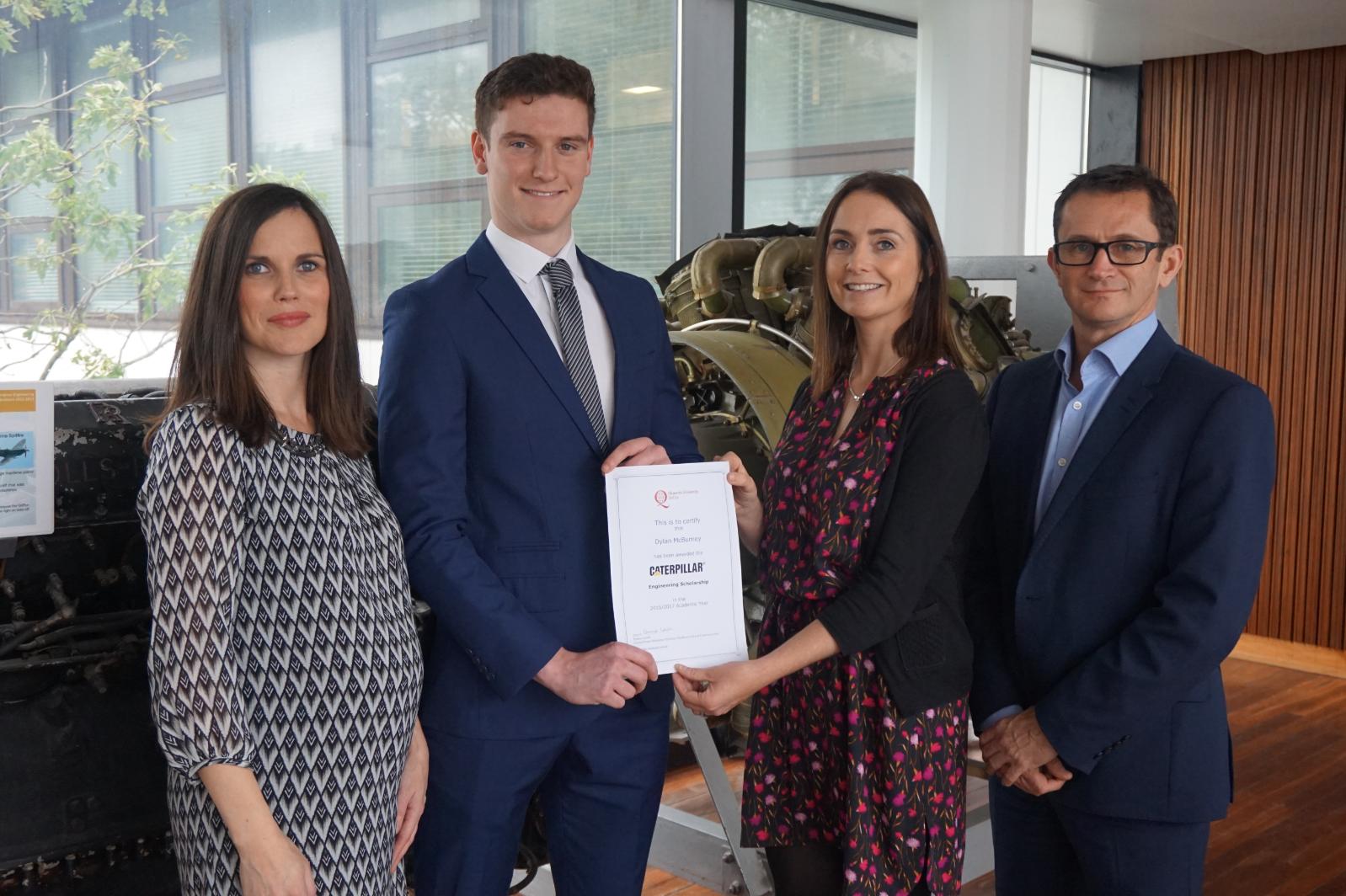 Dylan McBurney has been awarded a prestigious Caterpillar Scholarship. The award was based on a competitive application process and he will now receive £2,500 per year for 3 years to support his studies at the School of Mechanical and Aerospace Engineering at Queens. The scholarship will provide valuable mentoring and work placement opportunities for Dylan, with the objective of helping the him to achieve his full academic potential. Caterpillar Scholarships are funded by The Caterpillar Foundation. Founded in 1952, Caterpillar's philanthropic organization, the Caterpillar Foundation has contributed more than $650 million to help make sustainable progress possible around the world by providing program support in the areas of environmental sustainability, access to education and basic human needs. Dylan has completed Stage 2 of his MEng in Mechanical Engineering and is currently on work placement. Pictured above (L-R) are Helen Carrick, Head of Major Gifts, Development and Alumni Relations, QUB; Dylan McBurney, Caterpillar Scholar; Emma Corish, Northern Ireland Communicator, Global Power Solutions Division, Caterpillar and Paul Hermon, Director of Education, School of Mechanical and Aerospace Engineering, QUB. Well done Dylan!.
For more information on School of Mechanical & Aerospace Engineering Scholarships please visit our School website here.
Information related to other Scholarship opportunities at Queens can be found on our main University website here.