Cherie Gardiner Secures Prestigious Dunville Studentship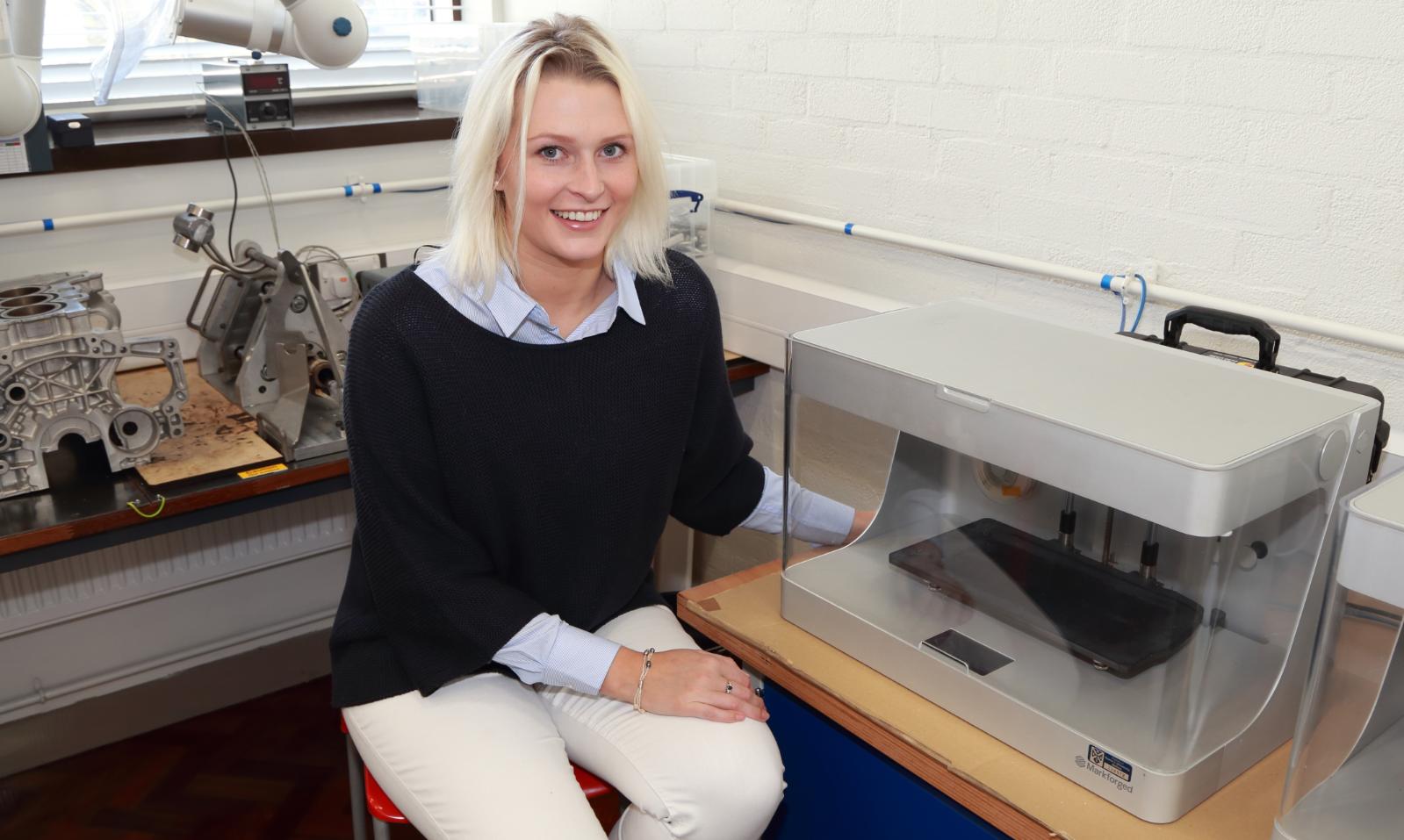 Congratulations to Cherie Gardiner from the School of Mechanical and Aerospace Engineering (SMAE) who has been awarded a prestigious Dunville Studentship at Queens. Based on the eligibility criteria for these studentships, the applicants from across the faculty of Engineering and Physical Sciences (EPS) were all of an exceptionally high standard making a final choice difficult for the judges. In addition to her excellent academic record the panel were very impressed with Cherie's passion to inspire others especially females, to follow the STEM pathway to a career in engineering. Cherie is a 2018 graduate from SMAE and she is currently working towards her PhD which is entitled: "Design and Optimisation of Bioresorbable Scaffolds for The Repair and Regeneration of Natural Bone." By utilising innovative 3D-printing methods and through exploring new material, structural and degradation effects, her research aims to save and improve the lives of individuals with bone defects. She is an active member of both the Materials and Advanced Technologies for Healthcare (M.A.T.C.H) and the Bioengineering Research Groups and her supervisor is Dr. Krishna Manda.
This postgraduate award was established in 1873 using funds from the Sorella Trust founded by William Dunville in memory of his sister, Miss Sara Dunville. Two awards of up to £2,500 per annum are allocated each year, one in EPS and one in Biological Sciences. Student candidates must be of three or more years' standing in Queen's and intend to pursue research in one or other of the specified subject areas. Applicants must also hold a first class honours degree (or equivalent) in science or engineering. The studentships are tenable for up to three years, part of which may be spent working away from the University. This is a great achievement for Cherie and something which will have a significant positive impact on her studies at Queens as well as her future career.