IMELDA FRIEL WINS BEST STUDENT PAPER AWARD AT AIAA SciTech Forum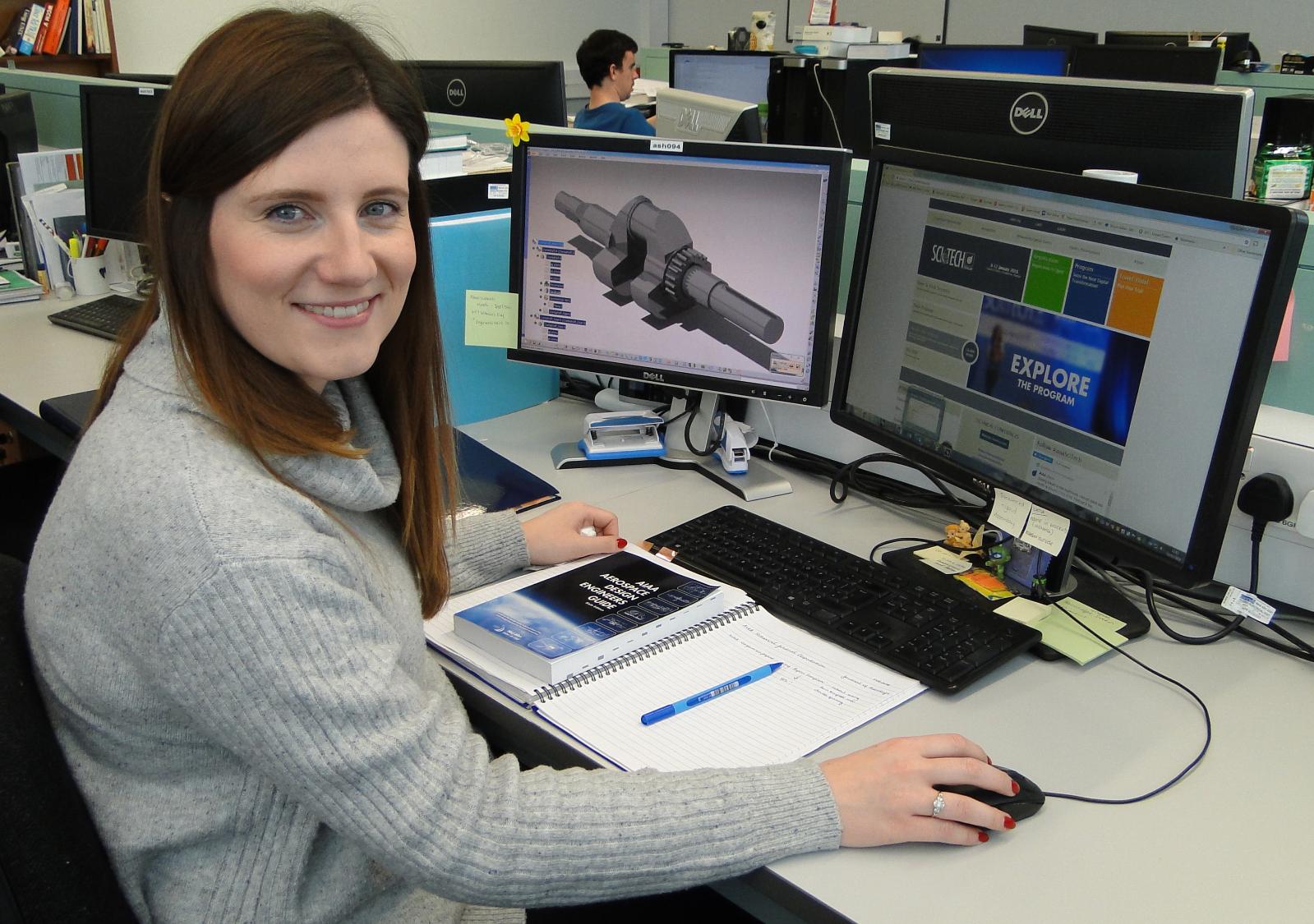 Imelda Friel, who is in the final year of her PhD at the School of Mechanical and Aerospace Engineering at Queens, was awarded the Design Engineering Technical Committee Best Student Paper award at the recent SCITECH Forum in Kissimmee, Florida. Organised by the American Institution of Aeronautics and Astronautics (AIAA), the Science and Technology (SciTech) Forum was held from 8-12 January 2018 and was attended by over 4,000 delegates from across the world.
Imelda's winning paper was entitled 'Tolerance Aware Product Development Using an Enriched Hybrid Digital Mock Up (DMU)' which she presented in the 'Model Based Design and Knowledge Based Engineering' technical session. It covers work which she has completed as part of her ongoing research which is examining the development of smarter ways to integrate more realistic representations of complex engineering assemblies in the computer aided design (CAD) domain. This approach will enable enhanced understanding of manufacturing challenges as a design evolves through better informed tolerance allocation and improved understanding of potential tolerance stack ups.
This is another fantastic achievement for one of our researchers reflecting the high quality of the work which is ongoing in our School. Imelda joins a growing list of PhD students and Post Doctoral researchers from Mechanical and Aerospace Engineering at Queens who have had the high quality of their research recognised at international events.
If you are interested in undertaking a PhD at our School, you can view current vacancies here.