SMAE Marks International Women's day With Internal & Outreach events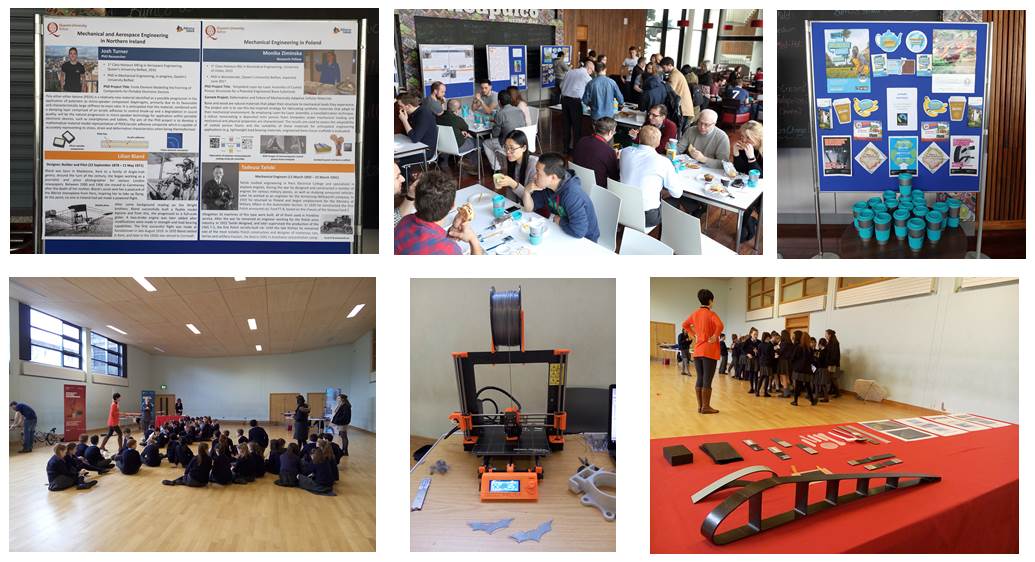 International Womens Day (IWD) took place this year on the 8th of March. This event is aimed at forging a better working world which is more gender inclusive. SMAE marked IWD with a number of events which included our Staff Breakfast on the 7th of March. This included a poster display hi-lighting the careers of successful engineers - past and present, male and female. Open to all staff and researchers in our School, this event was also intended to introduce all of our new staff after a busy recruiting period. The Breakfast event was hosted by our SWAN and Environment Teams as well as our Research Culture Committee.
Our recruitment team also held a workshop at St Bride's Primary School in Belfast where they delivered demonstrations associated with advanced manufacturing and materials to primary seven pupils. The event was intended to show pupils how engineers can contribute to society through the development and exploitation of new technologies. Feedback from the students was fantastic and the event was a great success. Thanks to all involved!!