MARK WRIGHT IS PRESENTED WITH MAX RAINEY MEDAL AT DENROY GROUP LTD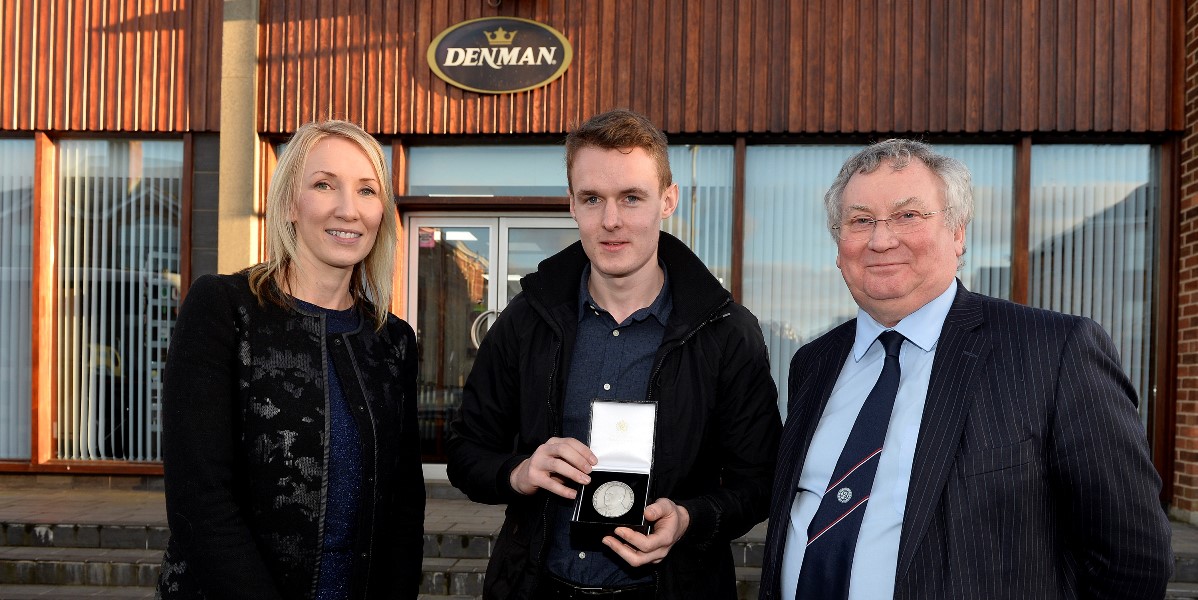 Pictured above (l-r) are Naomi King, Development and Alumni at Queen's, Mark Wright, Queen's graduate and John F Rainey MBE, Chairman and Managing Director, Denroy Group Ltd.
The medal was presented as part of the Max Rainey Prize which Mark was awarded earlier in the year. The Prize is awarded each year to the Stage 3 or Stage 4 student on the Undergraduate Mechanical Engineering, Aerospace Engineering and Product Design Engineering pathways who achieves the highest mark in their individual research project on a topic related to the design and manufacture of polymer products or the development of polymer materials. Mark's project was entitled: "Design and Fabrication of a Mini Mobile Stage for additive layer manufacturing".
Mark graduated in July 2016 with a First Class MEng Degree in Mechanical Engineering. During the recent visit to Denroy, Mark was presented with the medal which was specially commissioned to be awarded with the prize in memory of Francis Maxwell Rainey who founded the Denroy Group Ltd.