More Success for SMAE at National Undergraduate Employability Awards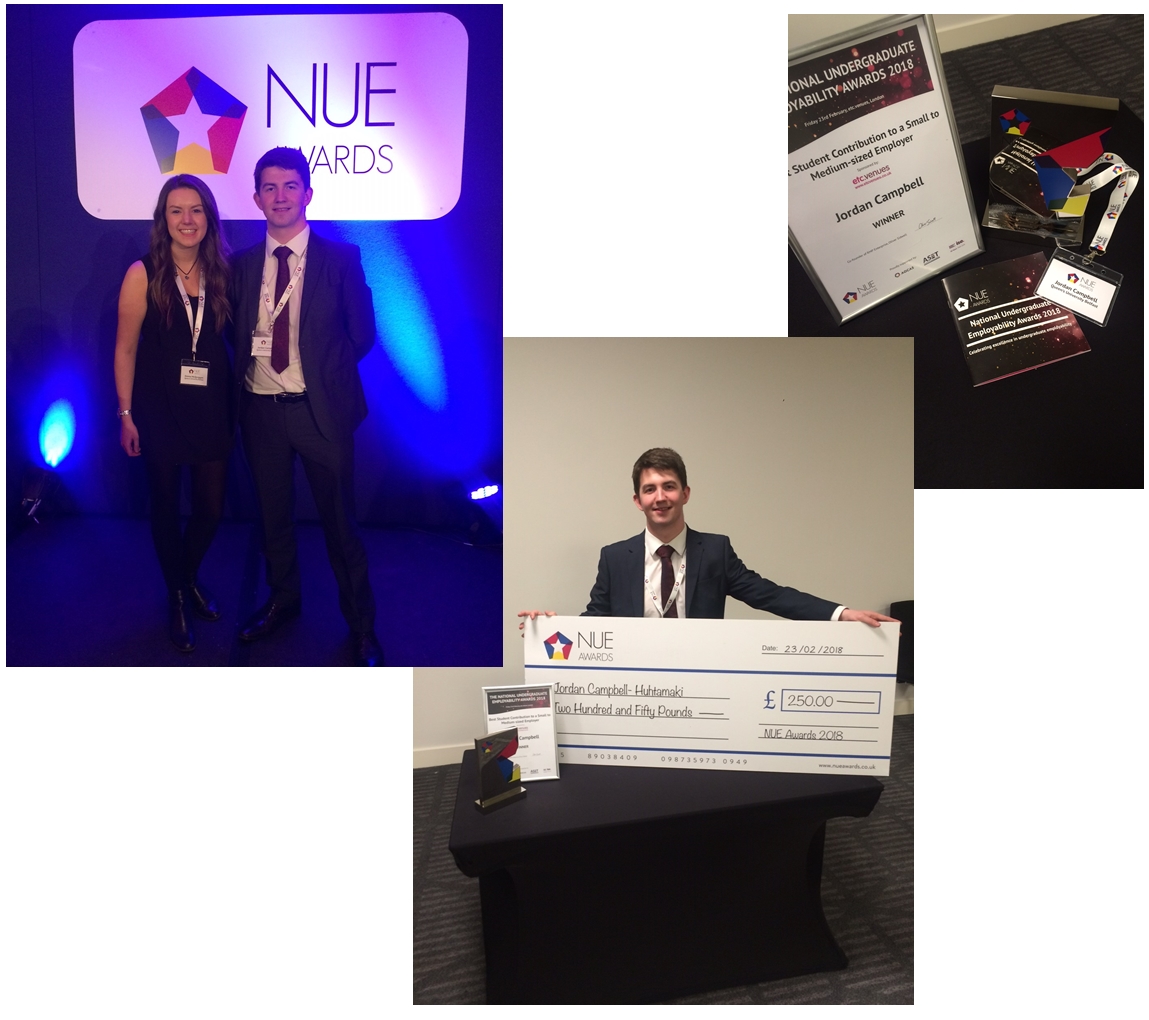 On Friday 23rd Feb, Stage 3 Mechanical Engineering students Jordan Campbell and Emma McQuiggan (above) attended the National Undergraduate Employability (NUE) Awards in London. This is the 2nd consecutive year School of Mechanical & Aerospace Engineering has been represented, by two student finalists, at this event.
Shortlisted from over 500 applications across all categories, Emma and Jordan were finalists in 'Best Student Contribution to Small-Medium Enterprise', for the impact they made while on placement. Emma completed her placement at Firmus Energy while Jordan spent his year at Huhtamaki. Oliver Sidwell, Co-founder of RMP Enterprise, acknowledged 'to be a finalist at the NUE Awards, you have to be excellent!'
Jordan was awarded overall winner of 'Best Contribution to Small-Medium Enterprise'. Receiving his award from Paralympian Ade Adepitan, he was recognised as someone who exceeded expectations and genuinely made a significant impact to the business as a whole.
Jordan was described by the judges as "Awesome!" They said his nomination read like a movie script, with endless supporting evidence from members of the team. The approach Jordan took to initially build trust with stakeholders, then execute a new, systematic approach, transformed the worst performing machine… into the best performing machine.
Jordan's totally unique character, sought a significant change of attitude. He combined initiative and foresight and delivered brilliant results, which saw an estimated saving to the business of £100,000…. and saw them win Project of the Year. Fantastic! - Well done to both Jordan and Emma!