SCHOOL WINS BEST STAFF STUDENT CONSULTATIVE COMMITTEE OF THE YEAR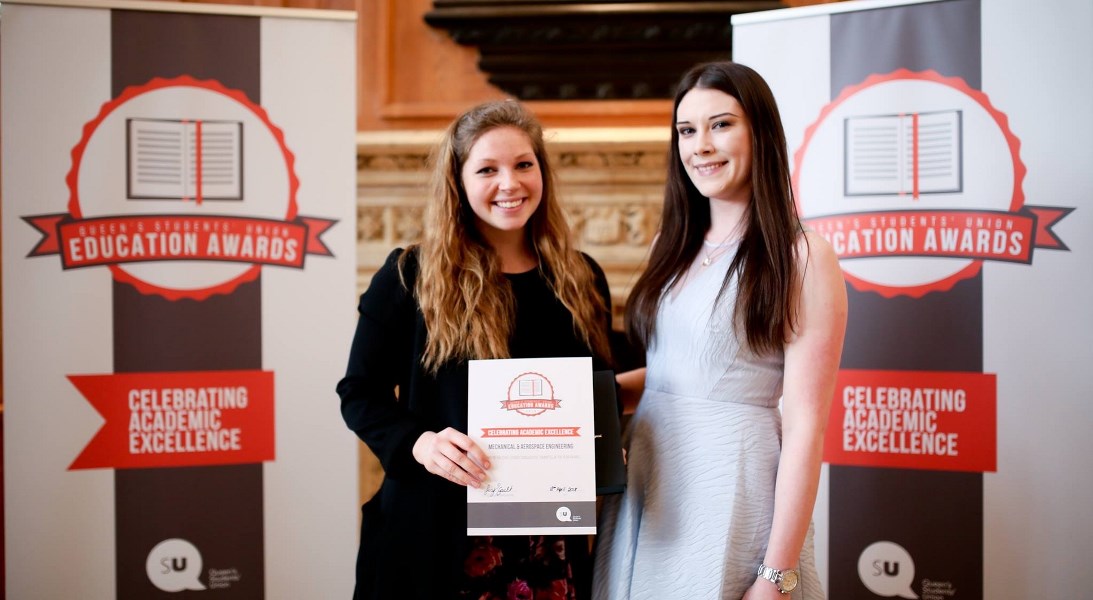 Staff and students from Mechanical and Aerospace Engineering were delighted to beat off strong competition from across Queen's to receive the award for 'Best Staff Student Consultative Committee (SSCC)' in 2017/18.
The SSCC is made up of staff and student representatives and meets regularly throughout the year to discuss issues of concern and develop imaginative ways to improve the School for everyone involved.
When making the award the judges noted the positive engagement of the staff and students on the SSCC and the excellent communication from the SSCC to the wider student body in the School.
Speaking on behalf of the School, Mr Paul Hermon, Director of Education, said, "This award sends a very positive message that the School is serious about improving the educational environment in partnership with our students. Sustained productive engagement in the SSCC process by staff and students will help ensure we deliver on this objective."
Picture L-R: Miss Jessica Wilson, School Representative, School of Mechanical and Aerospace Engineering and Ms Lucy Gault, Vice President Education, Queen's Students' Union