Blow Moulding Technologies (BMT) win Shell Springboard Awards for Sustainable Plastics Software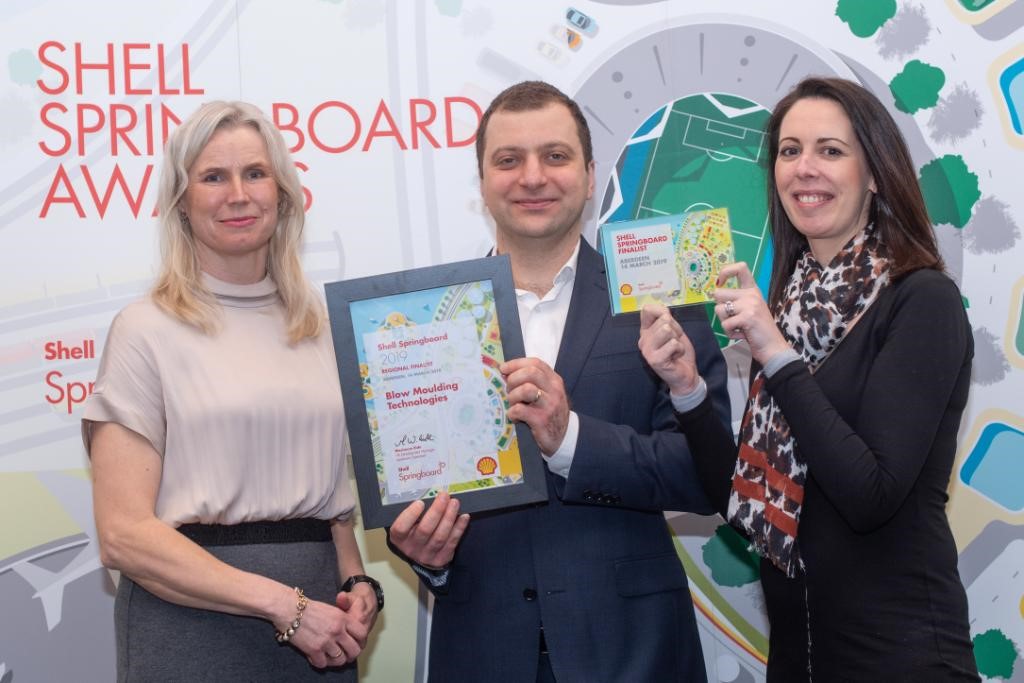 Queen's University Belfast spin-out and Belfast-based technology company Blow Moulding Technologies (BMT) have been awarded £40,000 after winning the semi-final of the Shell Springboard Aberdeen Awards with their unique software 'Preview Bio-Plastics Simulation':
Blow Moulding Technologies (BMT) is a spin-out company from Dr Gary Menary's research group within the School of Mechanical and Aerospace Engineering in Queen's University Belfast. BMT employs highly qualified specialist PhD and Post-Doctoral level engineers to provide a range of high-value services to the global Stretch Blow Moulding Industry, including material modelling and blow moulding simulation. Dr Gary Menary is a founder and Chief Technical Officer of BMT.
After winning the semi-final, BMT will now progress to the final in London on the 3rd of July, to compete against five other finalists, with an opportunity to win an additional grant of £110,000.