Proud Day for Brown Family as Sisters Zara and Lynsey Graduate as Mechanical Engineers From Queens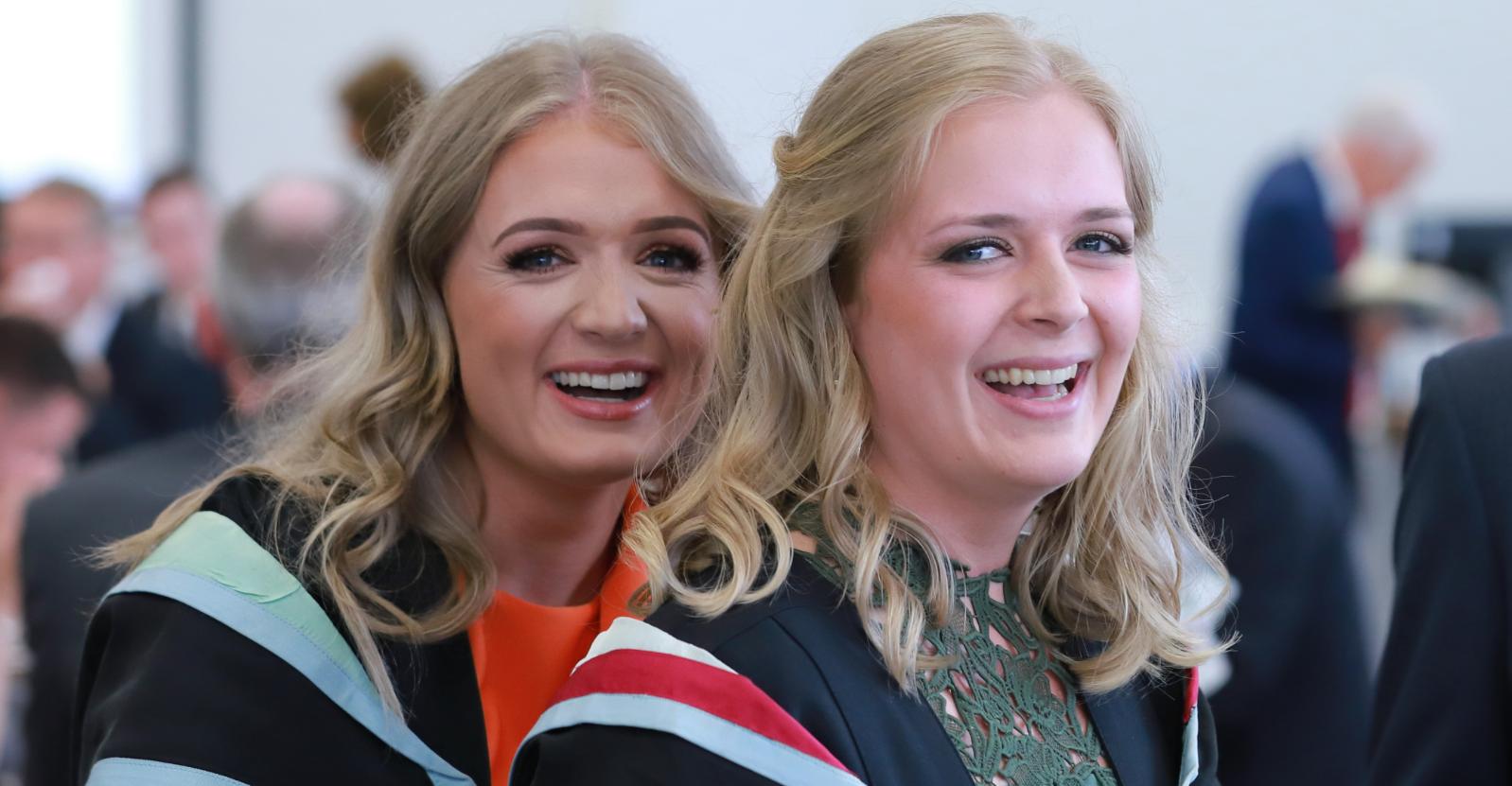 Wednesday 3rd July 2019 saw the graduation of another batch of engineers from the three degree programmes at the School of Mechanical and Aerospace Engineering at Queens. Among the Mechanical Engineering graduates were sisters, Zara and Lynsey Brown. Both engineers studied identical A Level subjects; Chemistry, Physics and Maths and as they explored their career options, engineering was an option for them both as they progressed to University. Both Lynsey and Zara excelled in mathematics making mechanical engineering an attractive degree choice where maths features strongly in all of its core disciplines. The ability to apply mechanical engineering to everyday life scenarios and the fact that their family circle includes successful engineers led them both to study mechanical engineering at Queens.
Zara started her MEng Degree programme in September of 2014 and she was followed by Lynsey in September of 2016 who took our BEng pathway. The one year difference in the two degree options as well as the fact that Zara completed a placement year, meant that their individual graduations coincided in July of 2019.
Zara has secured a graduate post with Thompson Aero Seating in Craigavon starting full time employment there later this month. Lynsey is currently exploring her options with post graduate study as part of a Masters programme or a Post Graduate Certificate in Education possibly on the cards for next year.
Congratulations to Zara and Lynsey from everyone at the School of Mechanical & Aerospace Engineering and all the best for the future!