Winners Announced for SMAE Internal Sir Bernard Crossland Competition 2019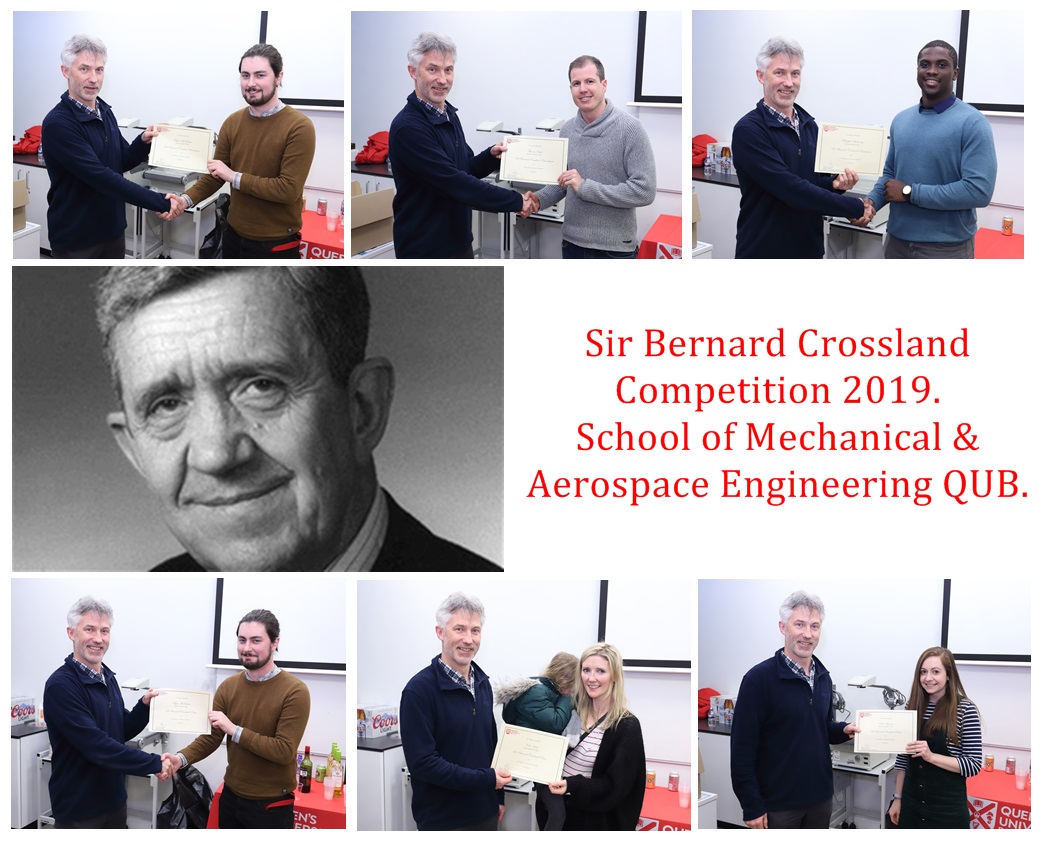 Friday 11th January 2019 saw the announcement of the Sir Bernard Crossland Poster & Presentation Prizes for the School of Mechanical & Aerospace Engineering at Queens. The quality of the entries spanning the breadth and depth of the research projects that are ongoing at PhD level within the School, was clear based on the performance of all of our participants! The winners are listed below. Congratulations to Ryan MCFadden who won the Presentation and the Poster compeition!
Our winners will go forward to represent the School at the 22nd Sir Bernard Crossland Symposium and Postgraduate Workshop which will take place later this year.
Presentation Competition: (Top row, L - R)
Ryan McFadden
Thomas Bach
Mustapha Obalanlege
Poster Competition: (Bottom row, L - R)
Ryan McFadden
Katie Harte
Clare Burnett
If you are considering completing a PhD in Mechanical or Aerospace Engineering, further information on current vacancies can be found here.