SMAE PhD Student Returns to International Space School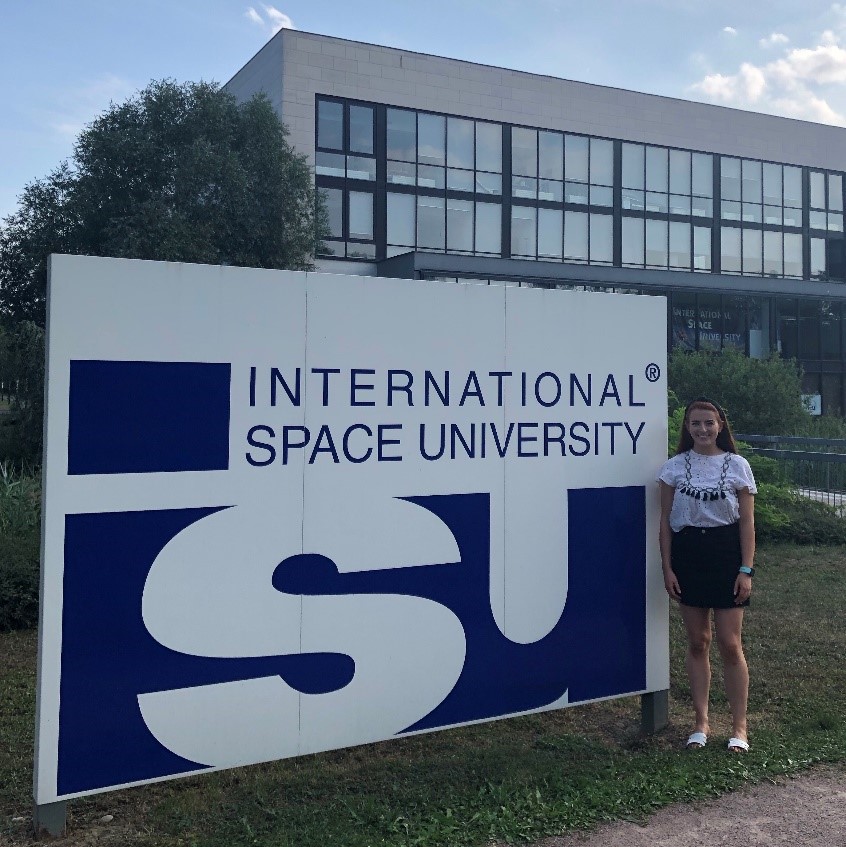 School of Mechanical and Aerospace Engineering postgraduate research student Lauren McGarry was invited back to the International Space University's Space Studies Program during August 2019. She attended the program as a participant in the 2018 when it was held in Delft and based on here performance at that stage, she became a member of the team which delivered the program this year. In 2019, the program was held at the International Space University's central campus in Strasbourg, France where Lauren assisted with the team project phase.
The Space Studies Programme is a nine week, graduate level professional development program. The interdisciplinary course covers space related fields which are both technical and non-technical. Students who undertake the course cover subjects such as space applications, space engineering, policy and law, business and management, humanities and life sciences. The course includes lectures from experts in their respective fields, workshops, professional visits, department activities and team projects. Each year the program is held in different locations across the world.
Thanks go to the Faculty of Engineering and Physical Sciences and Prof. Sue Taylor in particular, for supporting Lauren.
Further information about the program can be found at http://www.isunet.edu/about/space-studies-program