Lessons from Nature – How plants are teaching us to design in a new way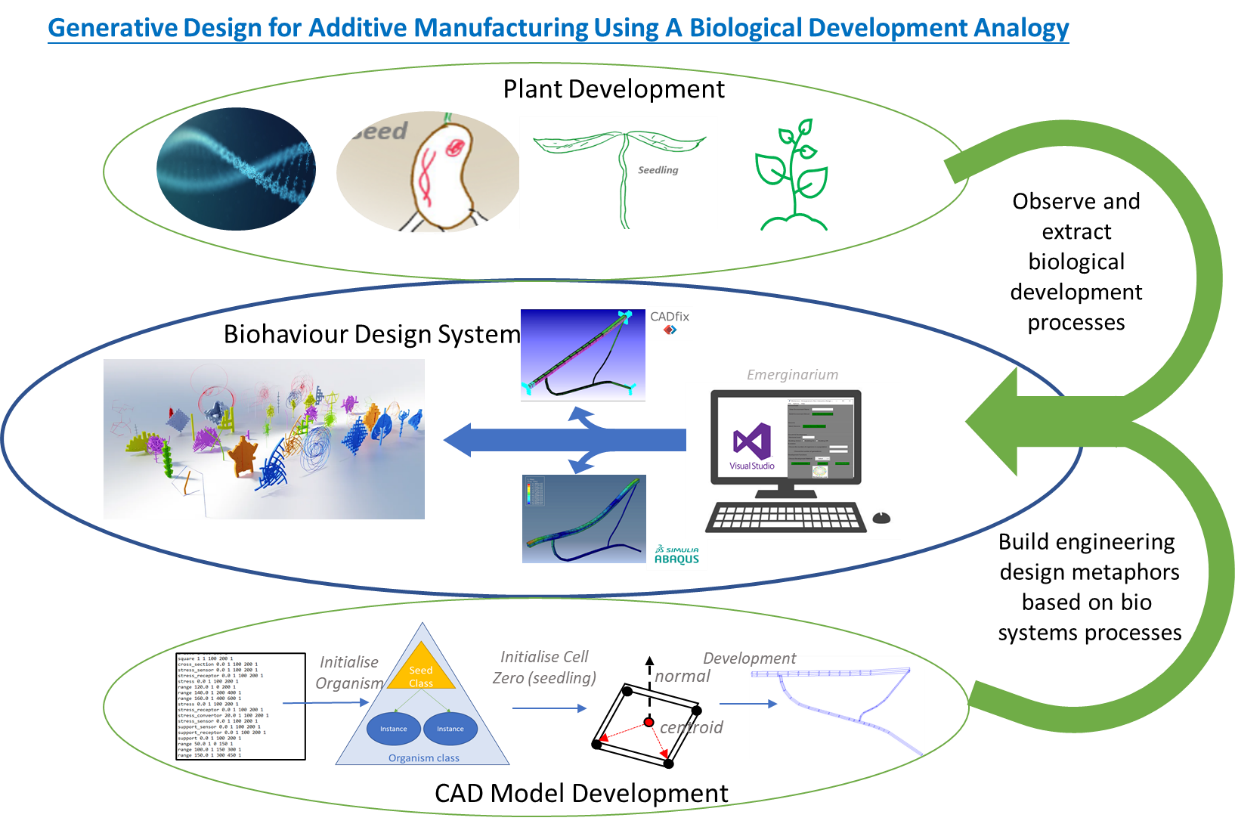 The world around is full of lessons if we simply look. Plants have had millions of years to evolve to be perfectly suited to their environment. Every day they respond to heat, light and a range of forces that shape them into the form we see. The Biohaviour team have worked through a series of projects funded by the Engineering and Physical Sciences Research Council (EPSRC) and their latest and most exciting venture is now Re-Imagining Engineering Design (RIED).
The RIED programme aims to create a novel, smart, integrated design methodology that generates product and manufacturing systems simultaneously. The team are currently creating a platform underpinned by nature-analogous processes and mechanisms where concepts are generated from a design seed that co-evolves with its manufacturing system.
In their latest publication 'Generative design for additive manufacturing using a biological development analogy' they describe a method inspired by plant growth and the amazingly versatile hormone auxin. By coding a virtual sensor and hormone system the team can grow structures that respond to loads, support points and manufacturing processes (in this case an additive manufacturing process). The design of a support bracket is used to show how the shape and form adjusts itself as it grows so that the support structures normally needed in 3D printing can be avoided. Truly amazing stuff!
The RIED team continue to imagine ever new ways of creating engineering designs that will deliver a game-changing capability to design and create future products, manufacturing systems and business models.