SMAE PhD Opportunities for September 2021 Entry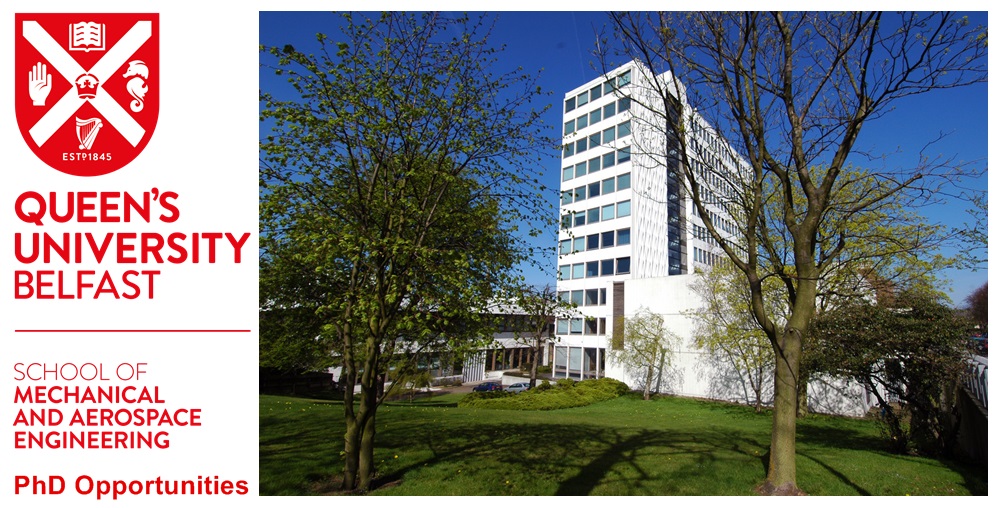 If you are currently considering your career options for 2021 then have look at the range of PhD projects currently advertised by the School of Mechanical & Aerospace Engineering at Queens.
We are currently advertising over 50 projects spanning our full range of research activities and engineering disciplines. A full list of projects can be viewed here.
This is a fantastic opportunity for successful applicants to become experts in their chosen field and to develop the transferrable skills required for rewarding industrial or acadmic careers after they graduate.
Funding arrangements differ from project to project, so guidance on eligibility and stipend should be sought from the individual project description/supervisor.
Queens University Belfast is a diverse and international institution which is strongly committed to equality, diversity and selection on merit and our School currently holds an Athena SWAN silver award. Currently women are under-represented in research positions in the School and accordingly, applications from women are particularly welcome.
Applications should be made electronically through the Queen's online application portal by clicking here.
If you are interested in multiple projects you should make a separate application to each.