School of Mechanical and Aerospace Engineering Student Wins RAE Engineering Leaders Scholarship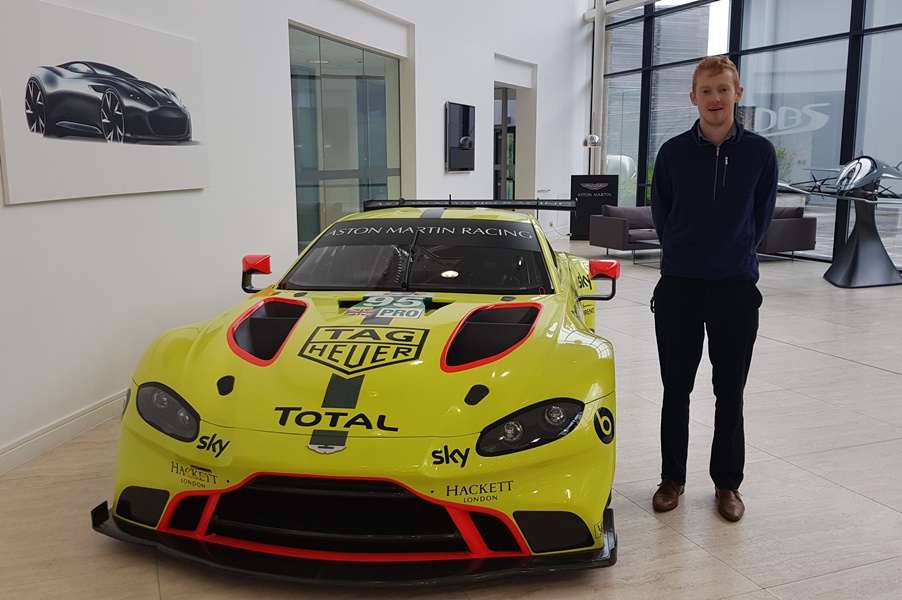 Ryan Rafferty has been awarded an Engineering Leaders Scholarship (ELS) from the Royal Academy of Engineering. The award is one of only thirty five given out across the UK this year. Ryan is currently on placement in the third year of a five year MEng Mechanical Engineering with sandwich programme. He is a member of the School's Engineering Leadership Programme and is currently on placement at Aston Martin.
The ELS programme aims to provide support for undergraduates in UK Higher Education Institutions who have the potential to become leaders in engineering and who are able to act as role models for future engineers.
These scholarships help ambitious and inspiring undergraduates in engineering and related disciplines, who want to become leadership role models for the next generation of engineers, to undertake an accelerated personal development programme.
Recipients will get the opportunity to acquire the skills needed to fulfil their potential, helping them to move into engineering leadership positions in UK industry soon after graduation.
All Scholars receive £5,000 to be used over three years towards career personal development activities.
This year's award builds on previous successes for Mechanical & Aerospace Engineering students from Queen's who have won between 1 and 7 awards every year since first participating in the ELS programme in 2012. Many of these were supported through the School's Engineering Leadership Programme.
For more information on the Royal Academy Advanced Leadership Awards click here
Further details on the School of Mechanical and Aerospace Engineering Leadership programme can be found here