STEM Outreach Event with Stranmillis Primary School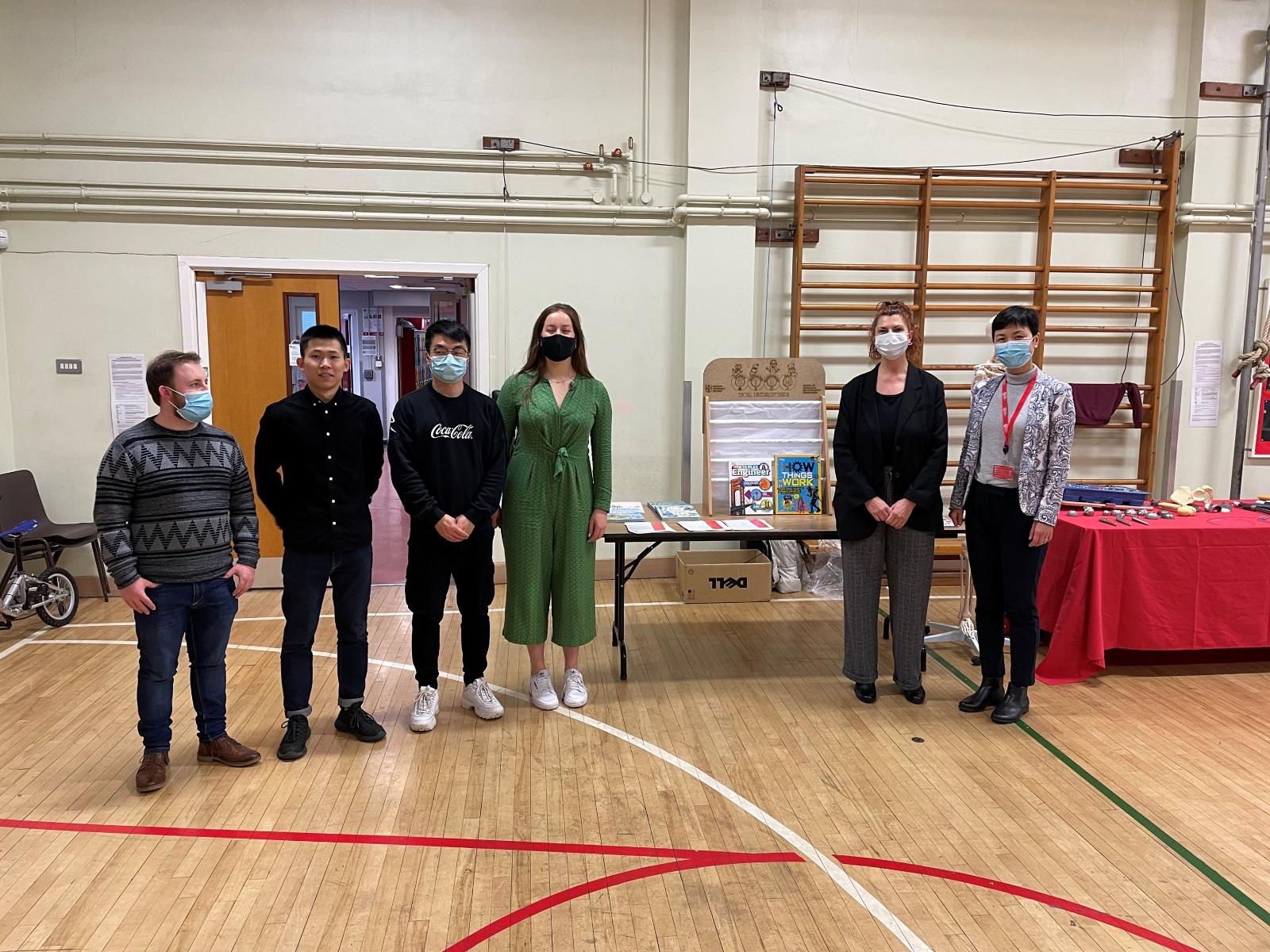 To coincide with International Women's Day, researchers and academics from the School (SMAE) ran an outreach event with 60 P7 students from Stranmillis Primary School. The event consisted of four interactive STEM stations that highlighted the science and research happening at SMAE, and pupils got the opportunity to discuss what engineers and researchers in engineering do.
SMAE also gifted Stranmillis Primary with a bespoke bookcase, filled with STEM books that in particular highlighted women and girls in STEM.
Pictured are those who facilitated the event:
Tom Fisher, PhD student
Jia Ge, PhD student
Dr Lei Wan, Postdoc Researcher
Jude Cameron, PhD student
Dr Dani Soban, Senior Lecturer
Dr Dan Sun, Lecturer