What weighs more, a tonne of feathers or a tonne of plastic?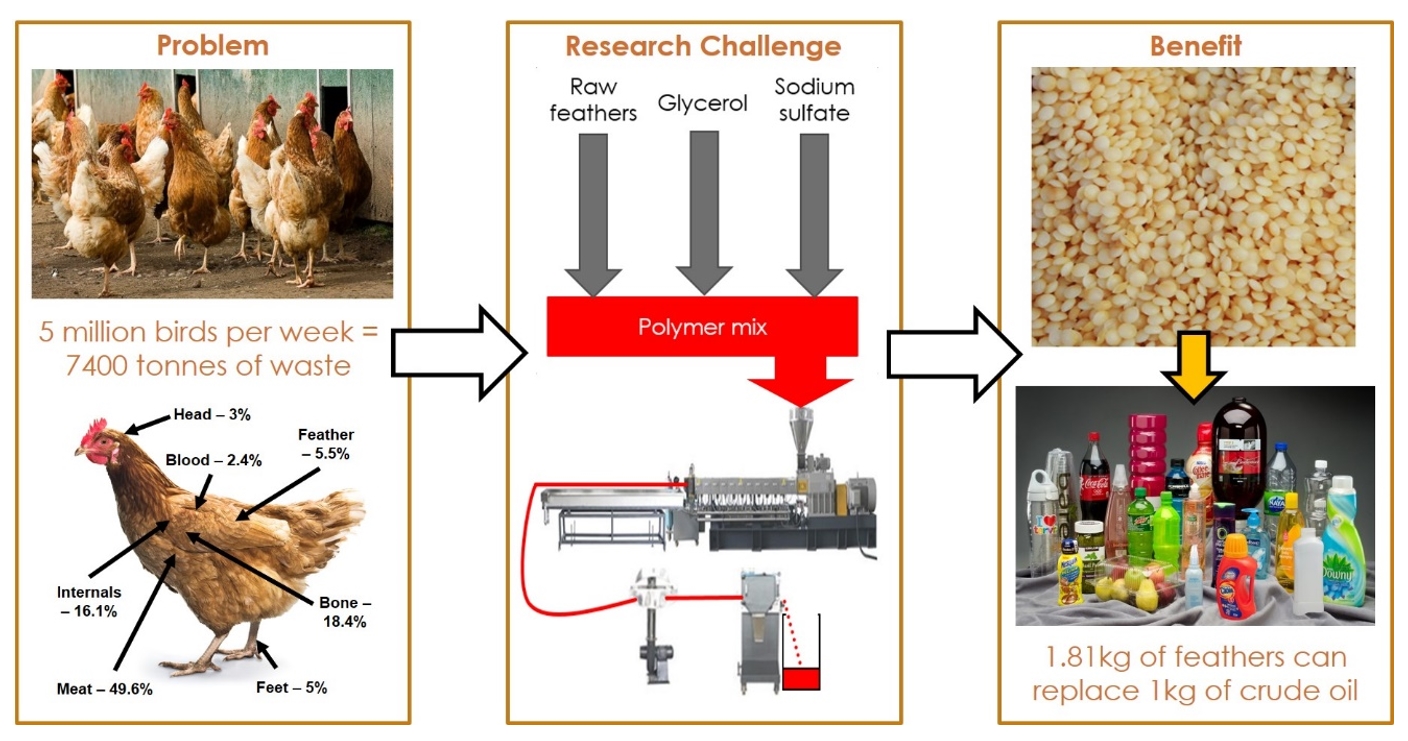 Dr Eoin Cunningham and his QUB colleagues (Dr Beatrice Smyth, Dr Thomas McGauran) have, for the past several years, been working closely with global poultry producer Moy Park, seeking out innovative solutions to waste management. In the last 18 months, the team has published a series of papers highlighting the potential to use readily discarded organic and inorganic waste (eggshells, feathers, carcass etc.) to create new biopolymers, alternatives to the petroleum-based plastics we use every day.
The team is particularly excited about the development of a 100% waste derived, feather-based, polymer alternative. Within their recent publications, they chart the processes involved to chemically convert feathers into a material which can then be thermally processed (extruded, injection moulded) using excellent onsite facilities within the Polymer Processing Research Centre (PPRC). Potential applications range from horticultural products to a new generation of food packaging.
In addition to providing waste management solutions for the agri-food industry, the work also addresses a pressing sustainability issue for the polymer industry reducing its reliance on oil supplies needed for plastic production. The use of converted poultry waste as high load filler/additive/alternative could provide significant savings in oil usage.