Demand for Masters level Mechanical Engineering graduates continues to grow globally, particularly graduates equipped with the skills to flourish in an engineering management environment
The aims of this programme are to:
Augment the undergraduate education of those who have completed it, through a combination of advanced scientific knowledge, interpersonal and research capabilities
Develop and enhance the skills of professional engineers already practising in industry
Provide a specific focus on the development of engineering commercial and management skills
Develop in-depth technical knowledge in specific subjects and advanced computational modelling for candidates considering academic research or technical specialism in industry.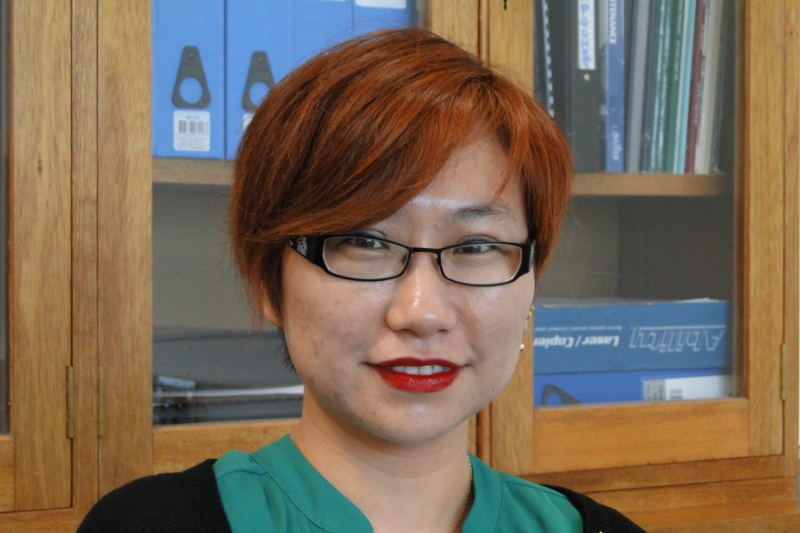 "My progression and career path has only been made available by the support and encouragement of the university teaching staff. Queen's University, Belfast is a world renowned university and is well known for producing some of the world's leading engineers even in my home country of China."
Ying Huang
MSc Mechanical Engineering
The Subject
Mechanical Engineers fulfil important roles in many industries including power, transport, aerospace, manufacturing, marine, and medical devices. Demand for Masters level Mechanical Engineering graduates continues to grow globally.
The programme balances the need for applied technical capabilities with appreciation and implementation of engineering business and management elements.
Modules have an emphasis on industrial application and are delivered by internationally recognised academic staff with strong industrial research links.
Programme Details
The degree will consist of 120 CATS of modules from the list below, plus a dissertation (60 CATS). The degree also offers the opportunity for novel, industrially-relevant research projects.
Modules include:
Computer-Aided Engineering
Manufacturing Technology
Sustainable Energy Systems
Engineering Systems and Management
Business Management and Enterprise
Research and Data Analytics
Programme Delivery
Formal lectures are presented, but students will also acquire knowledge and understanding experientially through assignments as well as individual and group project work.
The taught modules are normally each delivered in 'block mode' over a four week period. In the first two weeks students engage in seminars, tutorials and hands-on practical workshops. In the final two weeks students carry out independent tutorial study and assessed coursework activities, either individually or as part of a group.
The School provides a supportive learning environment with an emphasis on IT provision and the use of advanced engineering simulation and modelling software platforms that are industrially relevant.
The programme includes a significant piece of independent project work. For full-time candidates this is typically associated with technologically leading research activities within the School. For part-time candidates, the project is normally undertaken in conjunction with the candidate's employer and academic supervision.
The taught module content will be supplemented by guest seminars from industrial experts in the fields of mechanical engineering and business management. These modules are assessed through a combination of practical workshop sessions, independent coursework, and group projects. An Individual Research Project is also undertaken that focuses on applying taught skills to a relevant real-world industrial problem. A dissertation is required to be produced for the project. The project may be taken in the context of a summer placement at a company, for the 1-year programme.
Opportunities
The School of Mechanical and Aerospace Engineering has an international reputation for research quality, and was one of the top Mechanical Engineering Schools in the last UK REF assessment of higher education. Students benefit from teaching that is informed by leading-edge research and supported by first-class facilities.
Prospects for Mechanical Engineers with Master level qualifications are excellent with very high graduate employment rates and graduate salary levels above the UK average.
This Masters degree programme offers a range of modules that can be combined to suit particular career aspirations, and graduates will have the skills and knowledge required to pursue careers in mechanical engineering, technical management, research and other related fields. The complementary business and management skills developed through the programme are highly sought after by employers keen to recruit engineering graduates with a solid appreciation of the broader commercial industrial environment. Professionally relevant transferrable skills, such as oral and written communication, problem-solving, data analysis, self-direction, and team work are also developed throughout the course.
Queen's postgraduates reap exceptional benefits. Unique initiatives, such as Degree Plus and Researcher Plus bolster our commitment to employability, while innovative leadership and executive programmes alongside sterling integration with business experts helps our students gain key leadership positions both nationally and internationally.
Contact for further information
Entrance Requirements
Email: admissions@qub.ac.uk
Tel: +44 (0) 28 9097 3838
Course Information
Dr Damian Quinn
MSc Programme Director
School of Mechanical and Aerospace Engineering
Email: a.hamilton@qub.ac.uk
Tel: +44 (0) 28 9097 4186