The design and manufacture of innovative technical products
The main objective of this engineering degree is to produce graduates with a broad and balanced set of skills and attributes required for the design and manufacture of innovative technical products. It is a variant of the Mechanical Engineering degree, which after first year, focuses on design processes methodology, materials and manufacturing themes.

The integrated curriculum connects content from different modules through team-based and individual projects which act as a core activity each year.
The subjects studied at each stage of our product design engineering programmes include;
Stage 1
The emphasis is on engineering science fundamentals:
CAD modules develop a key skill needed for project work in subsequent years
Short projects concentrate on dissection and analysis of existing products
The Introduction to Product Design module develops specific skills related to problem-solving, design methodology, sketching and model-making.
Stage 2
Student projects form a significant part of Stage 2, and they focus on the production and testing of prototypes, along with an understanding of the influence of manufacturing processes on design. Supporting modules enable the application of relevant technical knowledge, professional skills and attributes.
Stage 3
In Stage 3, BEng students undertake a major individual project while MEng students work in groups on their major project.
Additional industry-focussed project activities are supported by a number of external collaborators. Engineering science subjects focus on materials and manufacturing.
Stage 4
At Stage 4, students carry out a semester-long design project in a local company, which also enhances employability skills. Advanced modules focus on engineering design, analysis and materials.
"I love being creative and designing new products, or improving existing products, as well as how they work and the engineering side to it all, so Product Design Engineering gave me the best of both worlds. "
Shannon Graham
MEng Product Design Engineering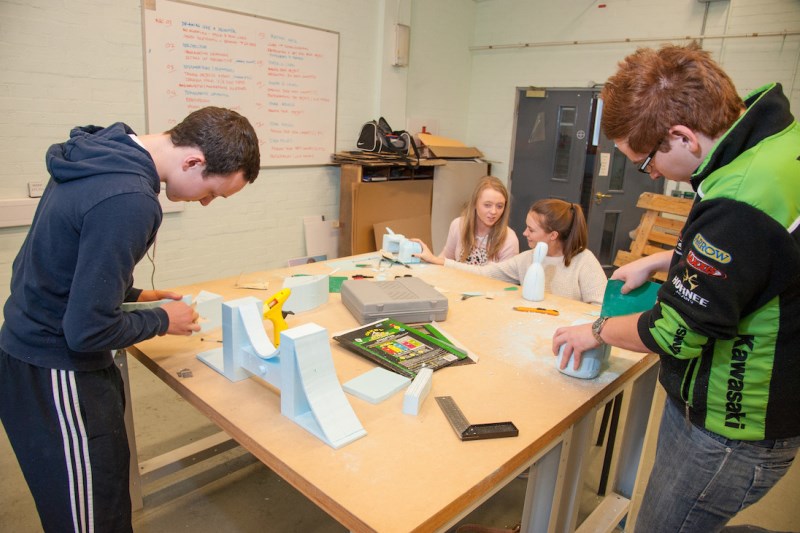 Tailored Teaching Facilities
Explore
A sample of our state-of-the-art educational facilities
Placement Year
Improve you employability with a year in industry
All of our degree pathways come with the option of a sandwich year in industry. Students spend up to 12 months getting hands on experience of a real engineering environment with a relevant aerospace company.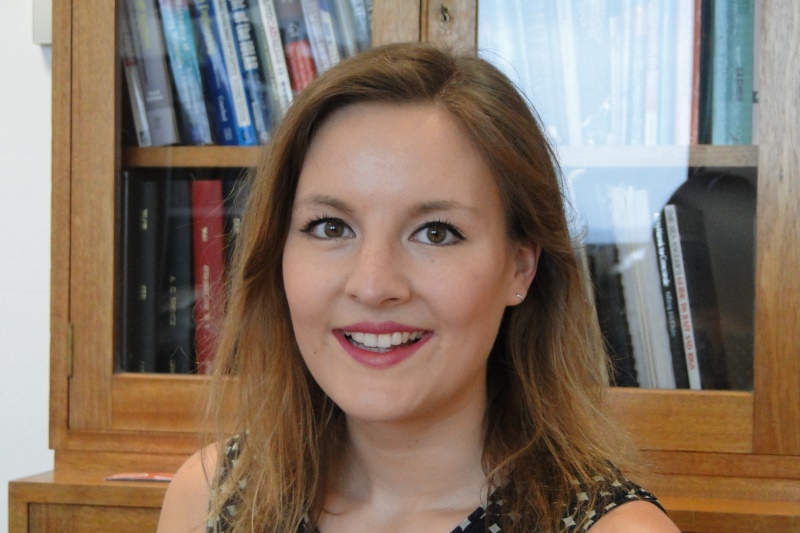 "I chose Product Design Engineering as it provides a good balance between technical mechanical engineering and product design. This programme has strong links with industries, enabling us to work on real life projects as part of our study."
Rebecca Wray
MEng Product Design Engineering
Our Degree Pathways
CLICK THE LINKS BELOW FOR MORE INFORMATION ON ENTRANCE REQUIREMENTS AND APPLICATIONS.
We offer both Bachelor of Engineering (BEng) and Master of Engineering (MEng) degree pathways:
BEng in Product Design Engineering
The 3 year (4 with placement) BEng degree provides a solid foundation in all the basic engineering technologies.
MEng in Product Design Engineering
The 4 year (5 with placement) MEng degree extends study to in-depth specialist topics, with the aim of producing future engineering leaders.
Contact for further information
Entrance Requirements
Email: admissions@qub.ac.uk
Tel: +44 (0) 28 9097 3838
Course Information
The Director of Education
School of Mechanical and Aerospace Engineering
Email: mech.aero@qub.ac.uk
Tel: +44 (0) 28 9097 4117