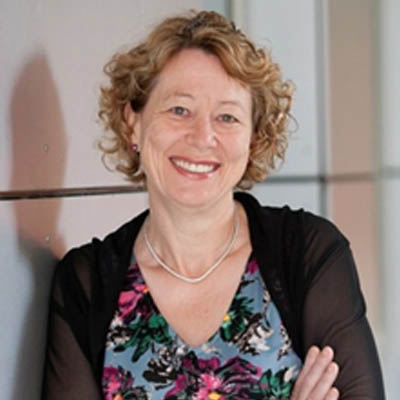 Title and Name: Dr Audrey McKinlay
QUB Honorary Senior lecturer
Address for correspondence:
The Melbourne School of Psychological Sciences,
University of Melbourne,
Level 12 Redmond Barry Building,
Parkville, 3010 VIC, Australia.
Email address:audrey.mckinlay@unimelb.edu.au
Audrey is a Clinical Psychologist / Clinical Neuropsychologist, Senior lecturer at The Melbourne School of Psychological Sciences, University of Melbourne, Australia and ACC/HRC Research Fellow at the University of Canterbury in Christchurch, New Zealand. Her research interests focus on childhood traumatic brain injury (TBI), with a particular focus on differentiating the effect of age at injury and the long-term outcomes for childhood TBI. Dr McKinlay's research into the long-term outcomes of TBI in children has been instrumental in changing the way outcomes of such injuries are viewed. A pivotal paper from her research, published in 2002 in the respected British Journal of Neurology, Neurosurgery and Psychiatry has been cited over 160 times by key authors in the field. It was also cited by the World Health Organisation task force on brain injury in 2004 as high quality research that called into question their findings from the literature. Her present studies focus on prediction of TBI and adult outcomes for children who experience a TBI event. She has been a named investigator on grants totalling more than $1.6 million since gaining her PhD in 2008. She has over 60 peer-review publications, and has experience working with large cohorts and traumatic brain injury outcome studies.
Selected publications:
A McKinlay, JD Corrigan, JA Bogner, LJ Horwood. Obtaining a History of Childhood Traumatic Brain Injury Using the Ohio State University TBI Identification Method to Elicit Adult Recall. Journal of Head Trauma Rehabilitation 2017 1-5 2.
M Mathews, A Mitrovic, S Ohlsson, J Holland, A McKinlay. A Virtual Reality Environment for Rehabilitation of Prospective Memory in Stroke Patients. Procedia Computer Science 2016 96 7-15. 3.
JN Yumul, A McKinlay. Adult cognitive outcomes following childhood mild traumatic brain injuries. Developmental Neurorehabilitation 2016 1-10 4.
A McKinlay, M Albicini. Prevalence of traumatic brain injury and mental health problems among individuals within the criminal justice system. Concussion 2016 1 (2) 1-15. 5.
A McKinlay, M Linden, R DePompei, C Aaro Jonsson, V Anderson, … B Wicks. Service provision for children and young people with acquired brain injury: practice recommendations. Brain injury 2016 30 (13-14) 1-9. 6.
CO Bernard, JA Ponsford, A McKinlay, D McKenzie, D Krieser. Predictors of Post-concussive Symptoms in Young Children: Injury versus Non-injury Related Factors. Journal of the International Neuropsychological Society 2016 22 (8) 793803. 7.
A McKinlay, LJ Horwood. The accuracy of adult recall for early mild traumatic brain injury. Disability and Rehabilitation 2016 1-4 8
Selected grant awards:
2016-2017 Lottery Grants Health funding - $30,000.00 Examining the influence of the media on the publics knowledge of concussion. Prof Randolph Grace, Dr Audrey McKinlay.
2012-2015 Australian Research Council - Discovery Early Career Researcher Award (ARC-DECRA) - $375,000.00 Long-term mental health outcomes following childhood injury. Dr Audrey McKinlay (PI)
2011-2014 Marsden Fund Project - $830,000.00 Adaptive computer-based cognitive training for post-stroke rehabilitation. Professor Mitrovic (PI), Dr Ohlsson, Dr McKinlay and Mr Mathews
2011-2012 The Jack Brockhoff Foundation - $19,653.46 Development of a Child Appropriate Concussion Checklist. Dr McKinlay (PI) and Professor Ponsford
2010-2011 University of Canterbury project Funding - $4000.00 Parenting skills in young people who have experienced a TBI Dr McKinlay and Dr Taylor co PIs