School of Nursing & Midwifery Representatives Meet HM King Charles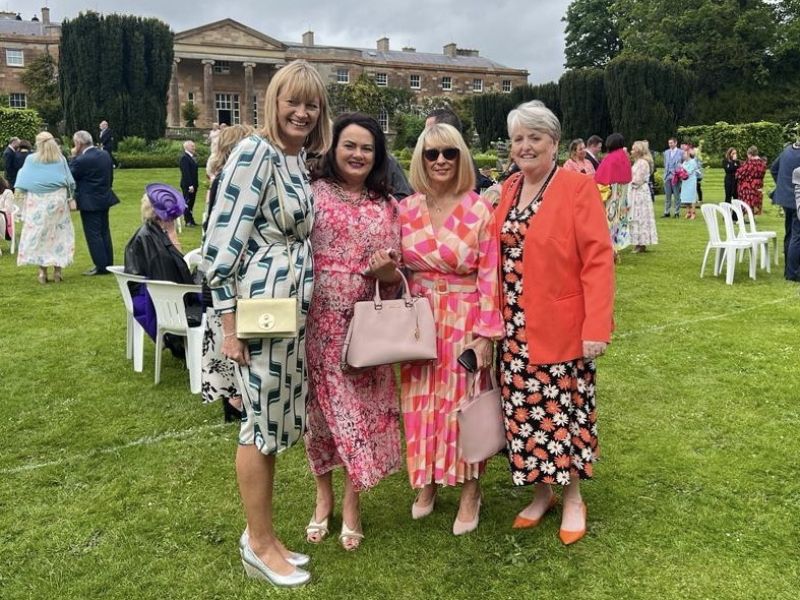 Professor Donna Fitzsimons, Lyn Crawford, Mary Duffin and Maria Somerville from the School were delighted to attend the Garden Party at Hillsborough Castle on Wednesday 24 May 2023 and meet HM King Charles.
The invitations were extended in recognition of the School's activities and support during the Covid pandemic. The inclusion of Mary & Maria from our Patient & Carer Educational Partnership underlines royal recognition for the important role they play in our school.