RESEARCH THEME
Chronic Illness and Palliative Care
Education and Practice
RESEARCH FOCUS
Dr McGaughey's programme of research focuses on the recognition and management of patient deterioration in acute hospital wards. Her primary area of interest is the effectiveness of Rapid Response Systems(RRS). Funded research has focused on the impact of early warning systems and critical care education on the success of RRS interventions and family perceptions of deterioration and escalation of care.
Her methodological expertise includes systematic reviews, realist reviews, scoping reviews; realist evaluation involving qualitative methods (interviews); documentary analysis (charts, audits) and surveys (national and international).
---
RESEARCH OPPORTUNITIES
Dr McGaughey is open to PhD applications in the fields of:
Management of acute deterioration

Critical care education

Family and patient involvement in escalation of care

Development of online educational resources

Feasibility testing of protocols/ interventions to improve sleep, dysphasia and delirium in ICU
Make a PhD enquiry
School of Nursing and Midwifery

Dr McGaughey is a Senior Lecturer (Education) in the School of Nursing and Midwifery.
PUBLIC OUTREACH AND KEY ACHIEVEMENTS

Associate Lecturer, UK Cochrane Centre
All Ireland Cochrane trainer and Cochrane Training Working group member

External Examiner, MSc Intensive Care Nursing, RCSI Bahrain

Membership secretary / Acting secretary, British Association of Critical Care Nurses NI
Committee member, Critical Care Nurse Education Review Form (CC3N)
Member, Critical Care Doctoral European Nurses (CC-DEN) group
Teaching award, Sustained Excellence, QUB 2015
Teaching Innovation award, School of Nursing & Midwifery, QUB 2014
Member, Steering Committee for NIHR Health Services and Delivery research project 12/178/17 PUMA -
Paediatric early warning system (PEWS): Utilisation and Mortality Avoidance (2015-)
Associate member, Critical Care Translational Research Group
Scientific Committee member, European federation of Critical Care Nurses association (EfCCNa) (2014 -)
Member, PHA Managing Patient Deterioration working group to review education and training for
postregistraion nurses (2016)
Member, DHSSPSNI Steering group to develop guidelines on the use of physiological Early Warning
Systems in Northern Ireland (CREST 2007)

DISCOVER MORE

Faculty of Medicine, Health and Life Sciences

School of Nursing and Midwifery
PhD Title: Family perceptions of acute deterioration and escalation of care.
---
Name: Aidin McKinney
Years of Study: 2018-2021
Country: Northern Ireland
PhD Title: Exploring attendance at Emergency Departments for children with minor illness in Turkey
---
Name: Ahmet Butun
Years of Study: 2016-2019
Country: Turkey
DNP Title: Advanced practice education in unscheduled care
---
Name: Sibongi Sabanda
Years of Study: 2014-2018
Country: Zimbabwe
MSc Title: Facilitators and barriers to cervical collar protocols in ED
---
Name: Chris Finnegan
Years of Study: 2017-2018
Country: Northern Ireland
MSc Title: Impact of leadership role on morale and retention of nursing staff
---
Name: Fiona McGrattan
Years of Study: 2017-2018
Country: Northern Ireland
Alumni: where are they now?
Laura Creighton
---
MSc Title: Critical care outreach end of life decision making: systematic review
Years of Study: 2016-2017
Country: Northern Ireland


Carla Bleeks
---
MSc Title: Relocation Stress experienced by family members of neurosurgical patients following transfer from ICU to the ward: a systematic review
Years of Study: 2015-2016
Country: Northern Ireland


Oonagh Kerlin
---
MSc Title: Implementation of the SBAR tool to improve communication between nurses and doctors: a critical review of the literature
Years of Study: 2014-2015
Country: Northern Ireland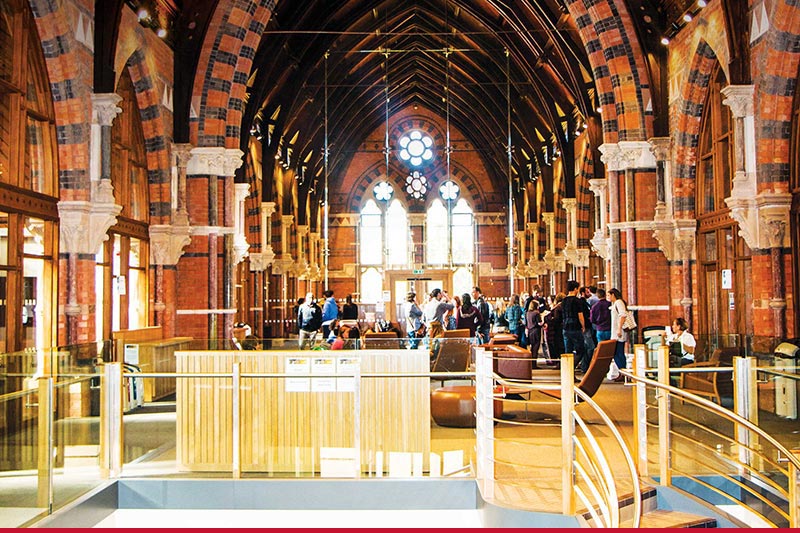 Postgraduate Experience
The Graduate School
Our dedicated hub for postgraduate students, providing state-of-the-art facilities for study, and high-quality training and development programmes within a diverse interdisciplinary community.
The gateway to your postgraduate experience