RESEARCH FOCUS
Dr Parsons' research interest focus on prescribing and use of medicines for people with life-limiting illness. She is interested in pain recognition, assessment and management in people with advanced dementia who are nearing the end of life, and medication management and optimisation for people with other terminal illnesses, including advanced cancer.
The objective of this research activity is to improve prescribing and symptom management for people and ultimately improve care for people with terminal illness.
Find out more
---
RESEARCH OPPORTUNITIES
Open to PhD applications in the field of medicines use and optimisation in palliative, hospice and end of life care.
Make a PhD enquiry
PUBLIC OUTREACH and key achievements
PhD Title: Medication use in palliative and end of life care


---
Name: Caoimhe Quinn
Years of Study: 2016-2019
Country: Northern Ireland
Alumni: where are they now?
Dr Bridgeen McCloskey
---
PhD Title: Medication use in people with advanced dementia approaching the end of life
Years of Study: 2013-2017
Country: Northern Ireland
Current position: Clinical pharmacist, Altnagelvin Hospital, Western Health and Social Care Trust, Derry/Londonderry, Northern Ireland
Dr Bannin De Witt Jansen
---
PhD Title: Medication-related challenges in the management and care of people with dementia
Years of Study: 2010-2014
Country: UK
Current position: Manager/Scientific Officer, East of Scotland Research Ethics Service, Tayside Medical Science Centre (TASC), Ninewells Hospital and Medical School, Dundee, Scotland
Dr Khawla Abu Hamour
---
PhD Title: Appropriateness of medication prescribing and quality of care for older people at the end of life
Years of Study: 2009-2012
Country: Jordan
Current position: Director of pharmacy department /clinical pharmacy unit, Jordan University Hospital and part time lecturer, Jordan University School of Pharmacy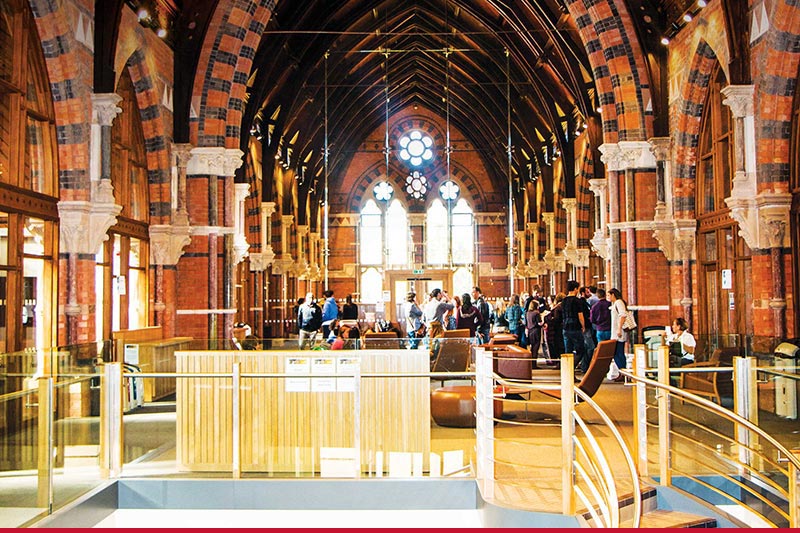 Postgraduate Experience
The Graduate School
Our dedicated hub for postgraduate students, providing state-of-the-art facilities for study, and high-quality training and development programmes within a diverse interdisciplinary community.
The gateway to your postgraduate experience