RESEARCH FOCUS
Prof Gilmore's research team are focused on understanding the processes which govern bacterial biofilm formation and tolerance to antibiotics, and the discovery of novel antibiotics and disinfectant approaches. His recent work has included the application of cold plasmas for biofilm decontamination, discovery of novel antibiotics and biocatalytic enzymes from extremely halophilic microorganisms (using both culture-based and metagenomic approaches) and uncovering novel druggable targets in bacterial biofilm formation among the ESKAPE pathogens using molecular tools to identify and inhibit proteolytic enzymes involved in biofilm development, as adjuvants to conventional antimicrobial agents.
Find out more
---
RESEARCH OPPORTUNITIES
Open to PhD applications in the field of biofilm microbiology, antimicrobial discovery, bacterial protease biochemistry, host pathogen interactions, microbial biocatalysis.
Make a PhD enquiry

Professor Brendan Gilmore (PI) - (BSc Pharmacy, 1999; PhD Biomedicinal Chemistry 2004) holds the Chair of Pharmaceutical Microbiology at Queen's University Belfast, where he leads the Biofilm Research Group.
PUBLIC OUTREACH and key achievements
WH Pierce Prize 2017, Society for Applied Microbiology
Fellow, Royal Society of Chemistry, 2016
Member, Wellcome Trust/Dept of Health Working Party on 'Alternatives to Anibiotics' (see Lancet Infectious Diseases 2016 16(2);239-51.)
A Denver Russell Memorial Teleclass Lecture 2014
Royal Pharmaceutical Society Science Award 2013
Editor of Hugo & Russell's Pharmaceutical Microbiology
PhD Area: Pharmaceutical Microbiology
---
Name: Mrs Shatha Al-Omari
Years of Study: 2013-2017
Country: Jordan
PhD Area: Discovery of Transaminase Enzymes from Halophilic Microorganisms for Active Pharmaceutical Ingredient (API) synthesis
---
Name: Mr Stephen Kelly
Years of Study: 2014-2017
Country: Northern Ireland
PhD Area: Understanding Host-Pathogen Interactions in Proteus mirabilis
---
Name: Mr Seamus O'Brien
Years of Study: 2014-2017
Country: Northern Ireland
PhD Area: Modulation of Macrophage-Biofilm Interactions by Non-Thermal Plasma Exposure
---
Name: Mrs Muna Barakat
Years of Study: 2015-2018
Country: Jordan
Alumni: where are they now?
Dr Padrig Flynn
---
PhD Title: Controlling Bacterial Biofilms and Virulence using Non-thermal Plasma
Years of Study: 2013-2016
Country: Northern Ireland
Current position: Research Fellow, Queen's University

Dr Louise Carson

---
PhD Title: Novel Anti-virulence and Anti-infective Strategies targeting the Opportunistic Bacterial Pathogen, Proteus mirabilis

Years of Study: 2007-2011
Country: Northern Ireland
Current position: Lecturer, School of Pharmacy, Queen's University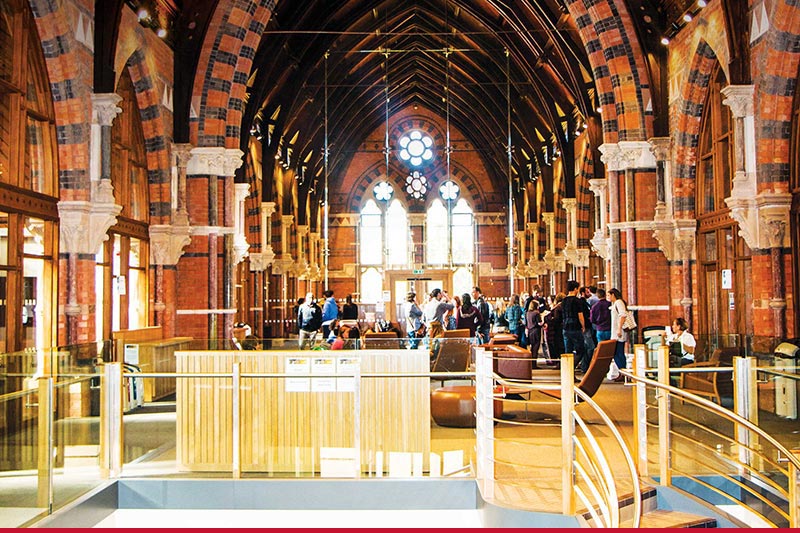 Postgraduate Experience
The Graduate School
Our dedicated hub for postgraduate students, providing state-of-the-art facilities for study, and high-quality training and development programmes within a diverse interdisciplinary community.
The gateway to your postgraduate experience