RESEARCH FOCUS
Dr Kett's team aims to make drugs more effective through targeted delivery and improved stability, and use drying technologies and thermal analysis to help in this goal. We have improved freeze-drying methods for commercial formulations including antibiotics, hormones and vaccines.
We have also developed a range of formulations that stabilise sensitive drugs and improve their uptake across biological barriers including mucosal tissue and biofilm. We work extensively in the use of thermal techniques to detect and characterise amorphous and polymorphic systems.
Find out more
---
RESEARCH OPPORTUNITIES
Open to PhD applications in the field of pharmaceutics, vaccine technology, mucosal and thermal analysis including amorphous and polymorphic systems.
Novel mucosal delivery of biofilm penetrating antibiotics
Vaccine delivery via mucosal routes
Novel spray-dried powders for delivery to the lung
Make a PhD enquiry

Vicky Kett is senior lecturer in pharmaceutics and has research interests in using thermal analysis to characterise, improve and develop formulations. Current focus includes using novel amorphous and particulate forms to improve delivery to mucosal surfaces including the lung, vaginal and nasal tissue.
PUBLIC OUTREACH and key achievements
Vicky's research group has developed novel technologies to improve the delivery of vaccine and antibiotic to mucosal surfaces and through biofilm. The Vaccinetab formulation, developed for nasal vaccine delivery, won the Invent Life and Health prize in 2014 https://www.belfasttelegraph.co.uk/business/news/queens-university-researchers-scoop-two-major-awards-30649816.html
In 2002, Vicky was awarded the Royal Society of Chemistry Thermal Methods Group Cyril Keattch award for her work in thermal analysis in the development of freeze drying. She is current Past Chair of the group and is hosting the 2018 annual meeting at QUB. For further details of abstract submission or to register for either the conference or accompanying short course in thermal methods go to the RSC Events page at http://www.rsc.org/events/detail/28539/recent-applications-of-thermal-analysis-and-calorimetry
PhD Title:


---
Name: Mark Halus
Years of Study: 2014-2020
Country: Northern Ireland
PhD Title: Development of liposomal spray dried formulations for nasal delivery
---
Name: Sally Ragab
Years of Study: 2014-2017
Country: Egypt
PhD Title: Lipsomal delivery of antibiotics for treatment of pulmonary infection
---
Name: Natalie Orr
Years of Study: 2014-2018
Country: Northern Ireland
Alumni: where are they now?
Dr Yahya Dallal Bashi
---
PhD Title: Development of liposomes as pharmaceutical carriers for antibiotic and gene delivery

Years of Study: 2014-2017
Country: Iraq
Current position: Postdoctoral researcher at School of Pharmacy, QUB
Dr Harry Wijiya
---
PhD Title: Application of thermoanalytical techniques to the optimization and characterization of a freeze-dried formulation
Years of Study: 2012-2014
Country: Indonesia
Current position: Formulation manager, DexaMedica, Indonesia
Dr Arvind Jain
---
PhD Title: Development of Freeze-dried nanoparticles incorporating gene therapy for the management of retinopathy of prematurity
Years of Study: 2010-2013
Country: India
Current position: Postdoctoral Researcher in Oxford University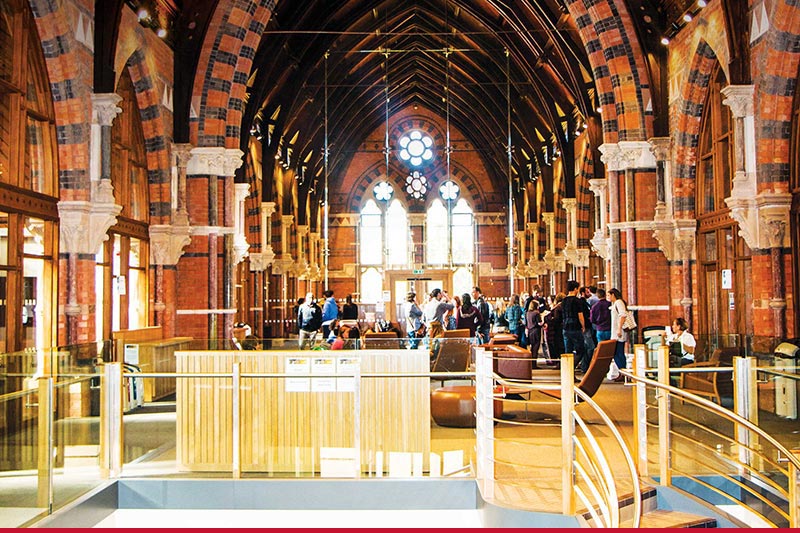 Postgraduate Experience
The Graduate School
Our dedicated hub for postgraduate students, providing state-of-the-art facilities for study, and high-quality training and development programmes within a diverse interdisciplinary community.
The gateway to your postgraduate experience