RESEARCH FOCUS
Our overall goal is to enhance the drug delivery through the use of amorphous solid dispersion and lipid-based nanoparticles. Of particular interests are the thermodynamic and kinetic phase behaviours of these systems and associated advanced manufacturing platforms. We are also extremely passionate about moving the design and process of pharmaceutical formulation into a predictive science through the establishment of suitable Process Analysis tools.
Find out more
---
RESEARCH OPPORTUNITIES
Our Open to PhD applications in the following areas:
Investigation phase behaviours of drug-polymer blends within hot-melt extrusion
The thermodynamic and kinetic understanding of drug-polymer binary systems
Development of a nanomedicine for visceral leishmanaiasis
Make a PhD enquiry
PUBLIC OUTREACH and key achievements
The research is mainly industrial orientated and developed tools are already implemented by the R&D department in some of the largest pharmaceutical companies, for example a novel screening method based on thermodynamic principles has been highly cited in this field: http://dx.doi.org/10.1021/mp300386v
PhD Title: Solid State Control of Enantiotropic Drugs Using Twin-Screw Extrusion with Integrated Raman-Based Process Analytical Technology
---
Name: Philip Lynch
Years of Study: 2016-2019
Country: Northern Ireland

PhD Title: Continuous Generation of Nanoparticles

---
Name: Shane Cullen
Years of Study: 2017-2020
Country: Northern Ireland

PhD Title: End to end continuous manufacture of solid dosage forms

---
Name: Esther Jacobs
Years of Study: 2017-2021
Country: Northern Ireland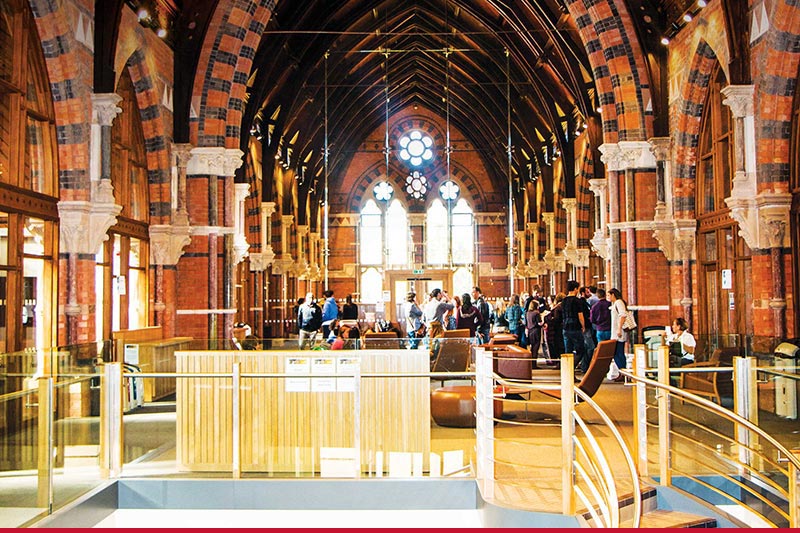 Postgraduate Experience
The Graduate School
Our dedicated hub for postgraduate students, providing state-of-the-art facilities for study, and high-quality training and development programmes within a diverse interdisciplinary community.
The gateway to your postgraduate experience