RESEARCH FOCUS
Professor Jones' research seeks to provide materials science/engineering solutions to medical and pharmaceutical problems.
These include patented innovations in the design of drug containing implants and medical devices to reduce the morbidity and mortality associated with medical device related infection. Within the pharmaceutical domain, Professor Jones has developed novel, patented implants for the treatment of local diseases within the oral cavity, the vagina and the eye (anterior and posterior) and has developed and applied innovative engineering technologies to develop new drug delivery systems for oral administration.
Find out more
---
RESEARCH OPPORTUNITIES
Professor Jones has opportunities for research within the following areas:
Novel bioactive biomaterials as implants
Implantable (mucoadhesive) drug delivery systems for application to the oral cavity, vagina and eye
Novel engineering strategies for improved medical device and dosage form performance
Make a PhD enquiry

A Chartered Engineer, Chartered Chemist, Chartered Statistician, a former Royal Society Industrial Fellow and a Fellow of the Royal Academy of Engineering with extensive experience in the commercialisation of pharmaceutical products and medical devices (>70 in total).
PUBLIC OUTREACH and key achievements
I have extensive experience in the commercialisation of pharmaceutical products and medical devices (>70 in total). Most recently I designed and developed an award-winning, commercially-available stoma sealant, (Cohesive Paste™), to prevent leakage and improve stoma health and patients' quality of life (commercialised by TG Eakin). In addition, in conjunction with Provita, I have commercialised a series of products designed for the enhanced treatments of infection in farmed animals.
I have been/am currently the founding member and Director of two award-winning, spin-out companies and am the author of several (12) patented technologies.
I am an elected Fellow of the following academies/institutions;
Royal Society of Chemistry (2016)
Pharmaceutical Society of Northern Ireland (2013)
Institute of Materials, Minerals and Mining (2001)
Royal Statistical Society (2000)
PhD Title: Novel bioactive implants for enhanced post-surgery recovery
---
Name: Abreu Passos
Years of Study: 2015-2019
Country: Angola

Alumni: where are they now?
Dr Michelle Bateson
---
PhD Title: Rheological Characterisation of Bioadhesive Drug Delivery Systems
Years of Study: 1997-2000
Country: United States of America
Current position: Vice-President, R&D, Analgesics and Respiratory Reckitt Benckiser (United Kingdom)
Dr. Brendan Muldoon
---
PhD Title: Mucoadhesive Systems for Drug Delivery
Years of Study: 1999-2002
Country: Northern Ireland
Current position: R&D Site Head, Teva Pharmaceuticals (United Kingdom)
Dr. Debby Caldwell
---
PhD Title: Characterisation of Drug Loaded Insoluble Polymeric Matrices Prepared By Hot Melt Extrusion Technology for Drug Delivery Applications
Years of Study: 2007-2011
Country: Northern Ireland
Current position: Drug Product Project Leader/ Formulation Project Leader, Novartis (Basle, Switzerland)
Dr. Hannah McMillan
---
PhD Title: Biodegradable sustained release systems for ocular drug delivery
Years of Study: 2011- 2014
Country: Northern Ireland
Current position: Formulation Scientist, Teva Pharmaceuticals (United Kingdom)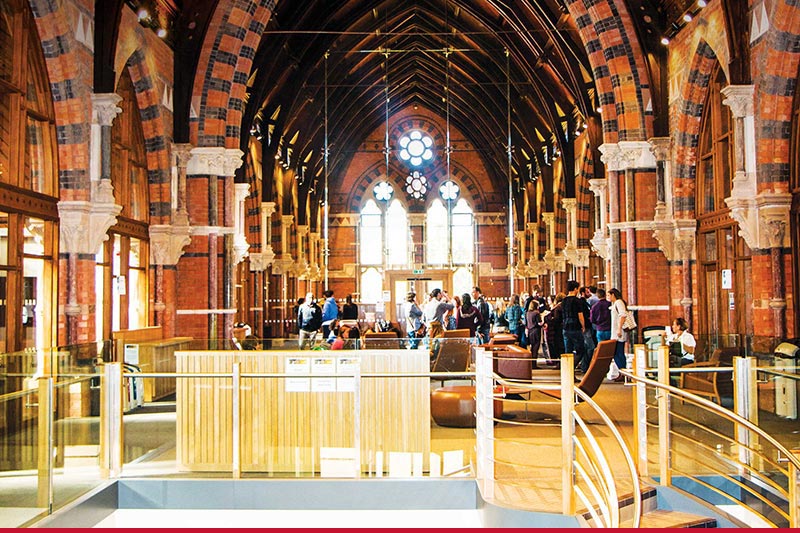 Postgraduate Experience
The Graduate School
Our dedicated hub for postgraduate students, providing state-of-the-art facilities for study, and high-quality training and development programmes within a diverse interdisciplinary community.
The gateway to your postgraduate experience