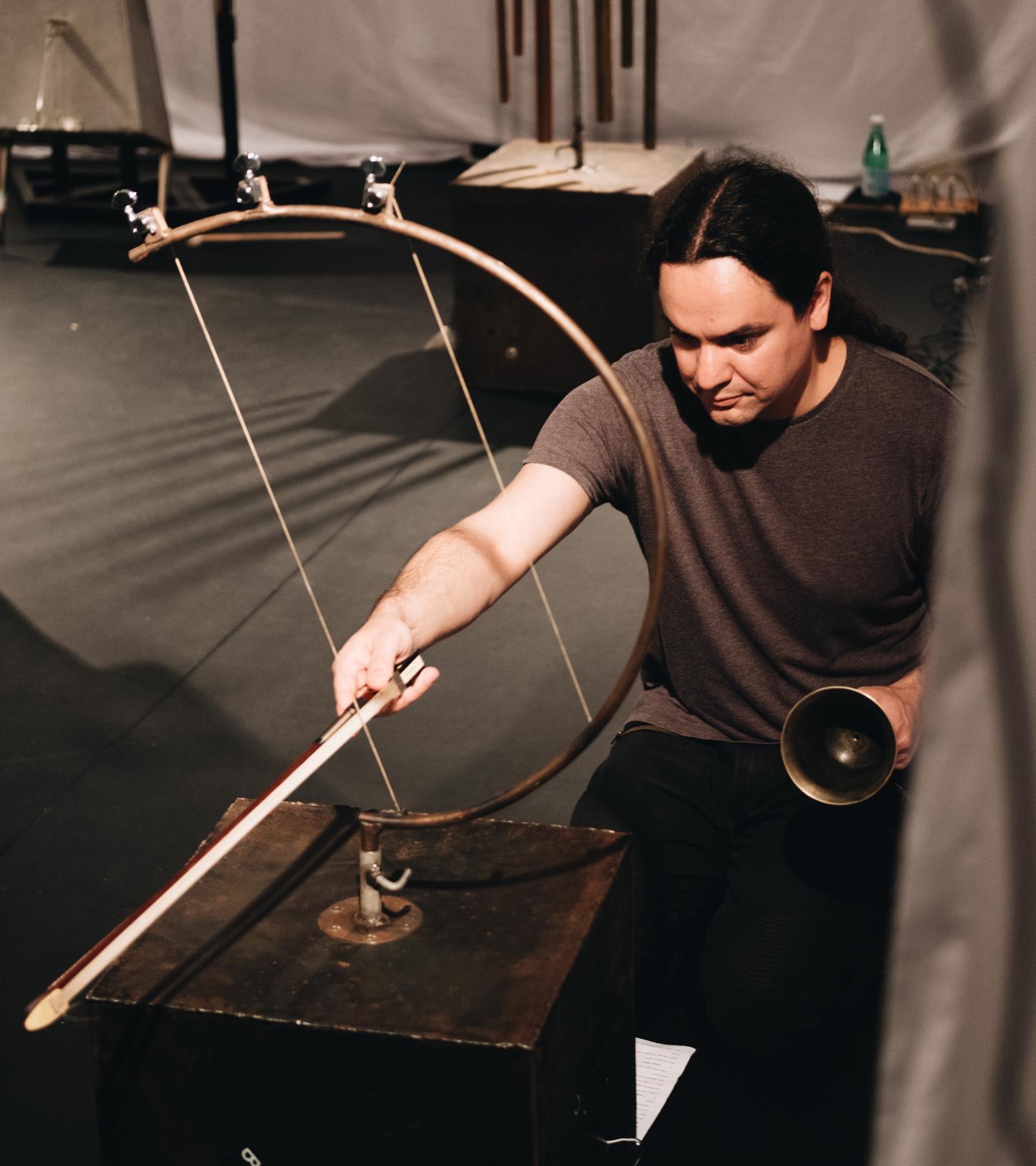 At an awards event at Queen's on 4th December 2017, Dr Paul Stapleton won the VC Prize for Research Impact for Reassembled, Slightly Askew, an autobiographical, immersive audio-based artwork based on Shannon Yee's experience of falling critically ill with a rare brain infection and her journey of rehabilitation with an acquired brain injury. The work premiered in 2015 and continues to tour internationally in diverse contexts ranging from arts festivals to medical conferences.
Paul's research is ground-breaking in terms of developing new interdisciplinary methodologies for immersive audio-based storytelling, demonstrating strong potential to become a primary point of reference in this emerging field. The work has received widespread critical acclaim in the national and international press for outstandingly novel and innovation. In additional to achieving its artistic research aims, this work has begun to impact on medical practices and training at leading brain injury research centres by offering a unique insight into the patient experience.
Crossing the boundaries between art and medicine, creativity and technology, Reassembled is a seminal example of how cutting-edge art work can speak in remarkably poignant as well as practical ways to the traumatic, life-changing experiences of (brain) patients and those close to them. In this sense, Paul's work showcases the best of what the new School of AEL has to offer in terms of innovative, cross-disciplinary research.
Latest News