Clipper Project Community Workshop
Date(s)
30/09/2016 - 30/09/2016
Location
Seminar Room, First Floor, 21 University Square, QUB
"making video and audio as easy to work with as text"
Clipper is an open source software toolkit and online service that enables users to cite, reference, quote and annotate online audio-visual resources just like text.
Attendees will be able to try the online service on the day via smartphone / tablet / laptop.
The Clipper project is a consortium composed of The City of Glasgow College, The Open University Knowledge Media Institute, and ReachWill Ltd. In Autumn 2016 the project will be delivering the first production version of the toolkit and online service. Funded by Jisc through its Research Data Spring initiative, (https://www.jisc.ac.uk/rd/projects/research-data-spring).
The project is developing innovative software tools to help researchers, educators, learners and citizens make better use of online time-based media, find out more at this web link http://blog.clippertube.com. The project has been collaborating with a wide range of disciplines and organisations to inform its work, including: The British Library, The National Library of Scotland, The Royal Scottish Conservatoire, The Roslin Institute (Edinburgh University), BUFVC and EUSCREEN.
The Clipper toolkit enables users to specify 'virtual' clips from audio-visual resources and insert rich text annotations 'pinned' to points on the timeline of the clip. Clips can be collected together into 'Cliplists'. A simple but significant innovation in Clipper is the use of HTML as the native file format. This approach enables the use of URI's to enable the granular sharing of annotations, clips and cliplists. This also facilitates easy integration with social media web services. Using HTML as a native file format provides a good solution for long-term archival of information together with the related media files.
An end-user will only be able to play the original audio / video files if they have access permission, thereby complying with copyright and data protection requirements and making trustworthy collaboration possible. Although the Clipper documents are owned by the user, the original media stays where it is. Because the native file format of Clipper is HTML, Clipper documents are portable, reusable, social media friendly and easy to integrate into other systems.
We anticipate that the toolkit / service will provide a platform for user innovation by overcoming some of the traditional constraints associated with audio-visual media. We are particularly excited about the possibilities for citizen research, deep access to archives for storytelling, the implications for creative practice, the changing role of the author, research data management and new publishing models.
film.studies@qub.ac.uk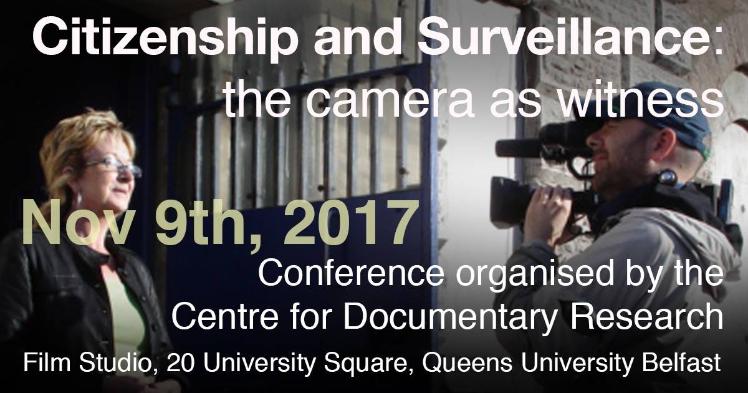 Conference
Date(s): 9/11/2017 - 9/11/2017
Time: 10:00AM - 4:00PM
Location: Film Studio, 2 University Square

Workshop
Date(s): 23/05/2016 - 24/05/2016
Time: 7:00PM - 8:00PM
Location: The Graduate School