INAUGURAL FORUM FOR MODERN LANGUAGES TEACHERS: CANADA ROOM/COUNCIL CHAMBER, FRIDAY 17 JUNE 2022
Based on the theme 'Languages: The Key That Opens Doors', Prof Isabel Torres, Prof Maeve McCusker and Dr Marcas MacCoinnigh were delighted to welcome so many to the first Forum for Modern Language Teachers on Friday 17 June.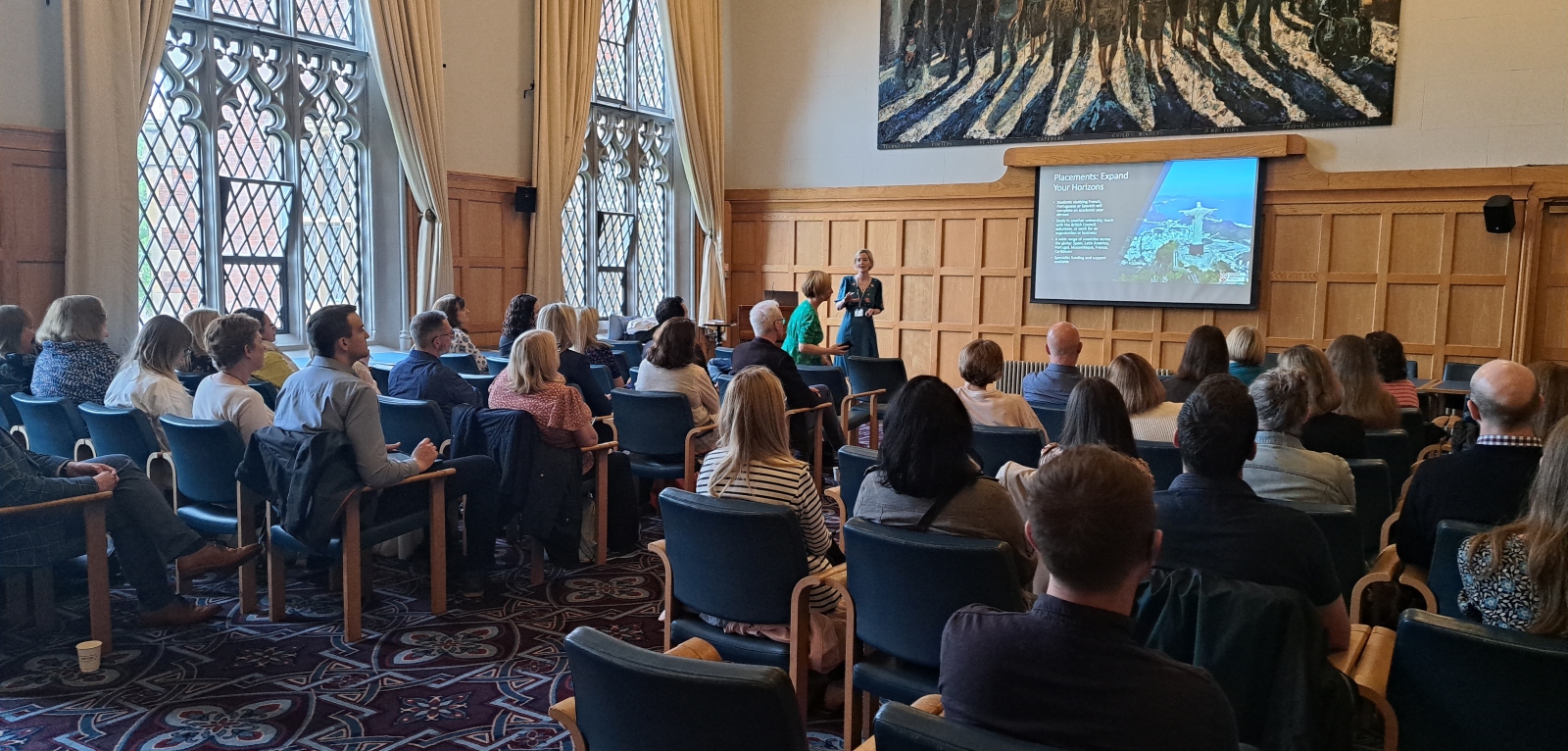 Language teachers and students from across Northern Ireland took part in a day of engaged and energising discussion. Warmest thanks to all who attended and hope to see you all again next year.
'I just wanted to say a huge thank you to Isabel Torres and the others involved on putting Friday together.
We were genuinely inspired about Languages degrees at QUB and the endless possibilities they afford to their graduates.
I have just received the PPT and have waxed lyrical to the Yr 10 class in front of me about how wonderful it is to have a degree in Languages!
Thank you again and please keep us updated with any future events like this!'
Karen Poots
Banbridge Academy