ANJOOL MALDÉ YOUNG JOURNALIST OF THE YEAR (co-hosts Queen's University Belfast)
JOINT WINNERS: Yilin Cao, Fangzhou Yang, Ya Li for their Documentary 'The Gift Tree'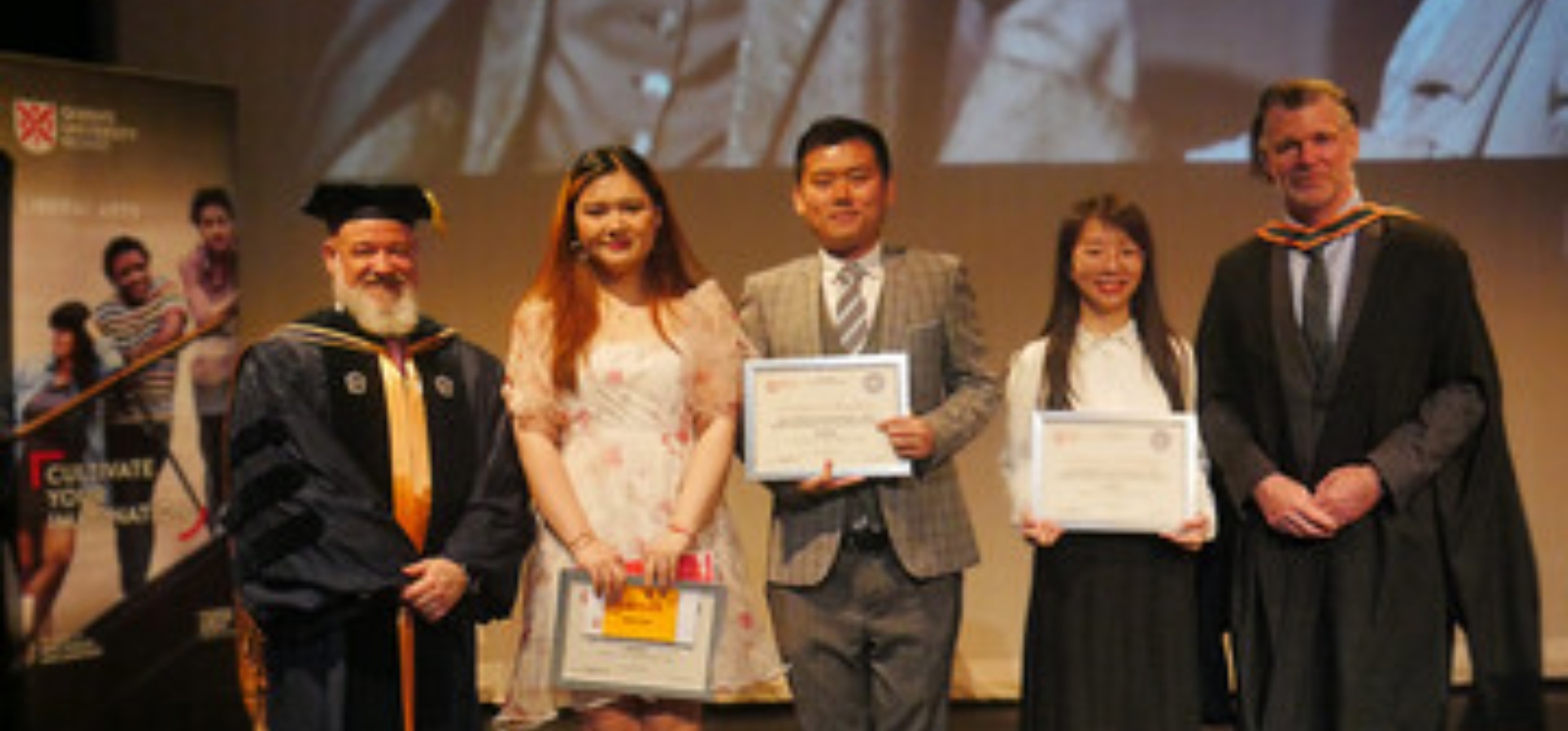 Frank Delaney (Awards Convenor & Subject Lead for Broadcast Production, Film Studies & Broadcast Production, QUB): The Gift Tree is a documentary that is timely and addresses an issue that is current and important globally. The judging was unanimous, and the panel recognised the quality of the students' project both technically and narratively.
Winners: The Anjool Maldé Journalism Award brings important value to the three of us. Our documentary – The Gift Tree - tells the story of Belfast's 'One Million Trees' environmental programme against the backdrop of Net-Zero Carbon Belfast plan. We made this documentary with the hope that it can reflect the value of a Net-Zero Carbon city and the need to protect the environment, thus calling on everyone to contribute to environmental protection. The Award is proof of the results of our efforts, a testament to the value of this work, and a huge motivation for us.
Read the full report on all the Anjool Maldé Award recipients.
Photo: Winners as above with Dr Kurt Taroff (Head of School of Arts, English and Languages) and Frank Delaney (Subject Lead for Broadcast Production). Photo courtesy QUB.