World Leading Researcher, Professor Richard Dutton, visits the School of AEL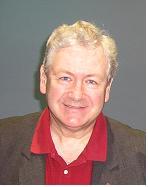 ‌
Professor Richard DuttonThe World Leading Researcher for AEL, Professor Richard Dutton, is making the first of his two-week visits to Queen's. For the first of these trips, Prof. Dutton will be in Belfast from 18thSeptember to 29th September. ‌
Prof. Dutton (Emeritus, Ohio State) is one of the greatest literary scholars working today. He has published 27 books, including nine monographs and eight scholarly editions. He has organised conferences, been awarded numerous prizes, and has an extensive record of mentoring and supervision. Although his interests are in Shakespeare, Jonson and the early modern period, his research publications extend wider than this, with books also being published on biography, religion and patronage, modern drama, censorship, literary criticism, editing and literary theory. Recent work includes Shakespeare, Court Dramatist (Oxford: Oxford UP, 2016), Ben Jonson, 'Volpone', and the Gunpowder Plot (Cambridge: Cambridge UP, 2008; 2012), Volpone, in The Cambridge Edition of the Works of Ben Jonson, ed. David Bevington, Martin Butler and Ian Donaldson (Cambridge: Cambridge University Press, 2012) and A Handbook of Early Modern Theatre (Oxford: Oxford UP, 2009; 2011).