Congratulations to Modern Languages
Modern Languages is delighted to have been awarded a Bronze Athena SWAN award.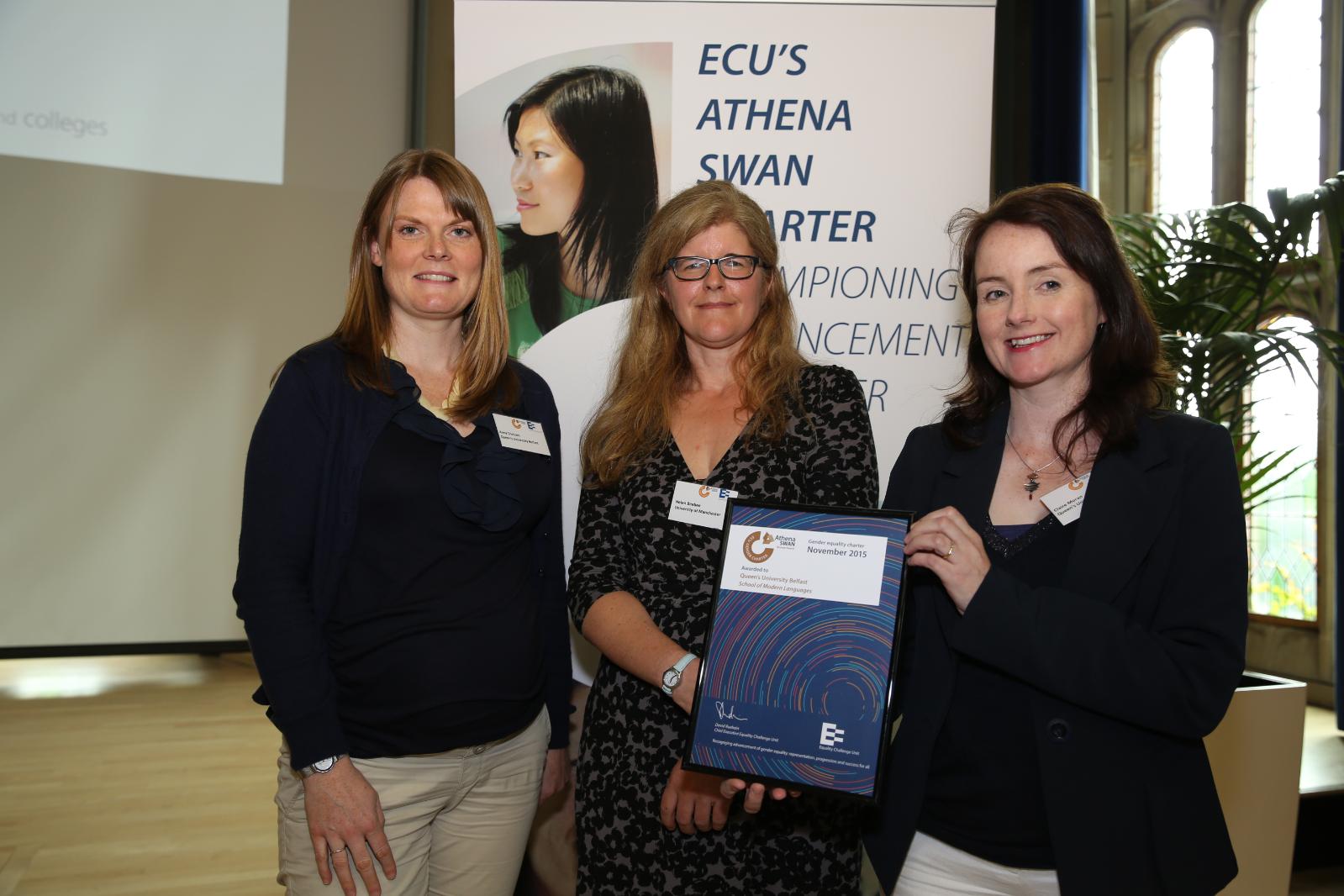 It is the first time Athena SWAN awards have been extended to arts, humanities, social sciences, business and law departments (AHSSBL), alongside the science, technology, engineering, mathematics and medicine (STEMM) disciplines that it traditionally covered.
The School of Modern Languages at Queen's is the only Modern Languages department in the UK to hold an award, and received one of only five AHSSBL awards made nationally. Dr Anna Tristram and Dr Claire Moran, SWAN Champions for the School of Modern Languages (pictured), who prepared the application with colleagues in their Self-Assessment Team, said: "We are delighted to be the first Modern Languages unit nationally to be awarded a SWAN award, and to be part of this inaugural round extending the scheme to AHSSBL subjects. The process of preparing an application was demanding, and the assessment of it rigorous, but the principles of the SWAN charter are ones that we in Modern Languages firmly believe in, and continue to embed into every area, to the benefit of everyone in our School".