AEL Big Breakfast for New Students a Great Success
On Wednesday 18 September, AEL staff, student mentors and student societies gathered in glorious autumnal sunshine for breakfast in the Cloisters to welcome our new students to the School.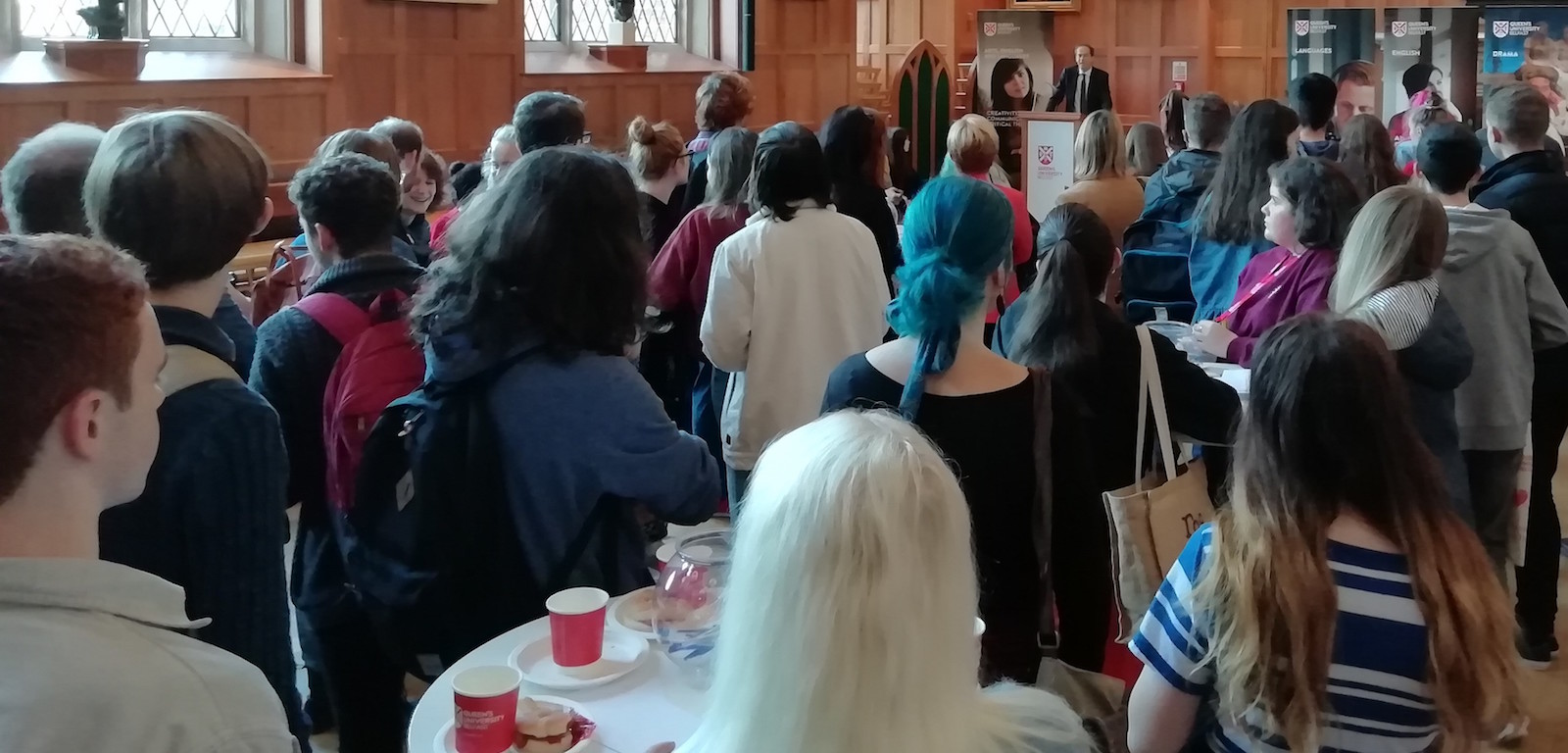 They then moved into the Great Hall where Professor Wil Verhoeven, Head of School provided some words of wisdom to guide the students in their University life and studies. Professor Verhoeven also thanked the Professional Support Staff for their hard work throughout the year and especially over the past few months in making the admissions process and Welcome Week run so smoothly.