AEL Prize Award Ceremony
AEL Prize Award Ceremony 2019, QFT 1st July 2019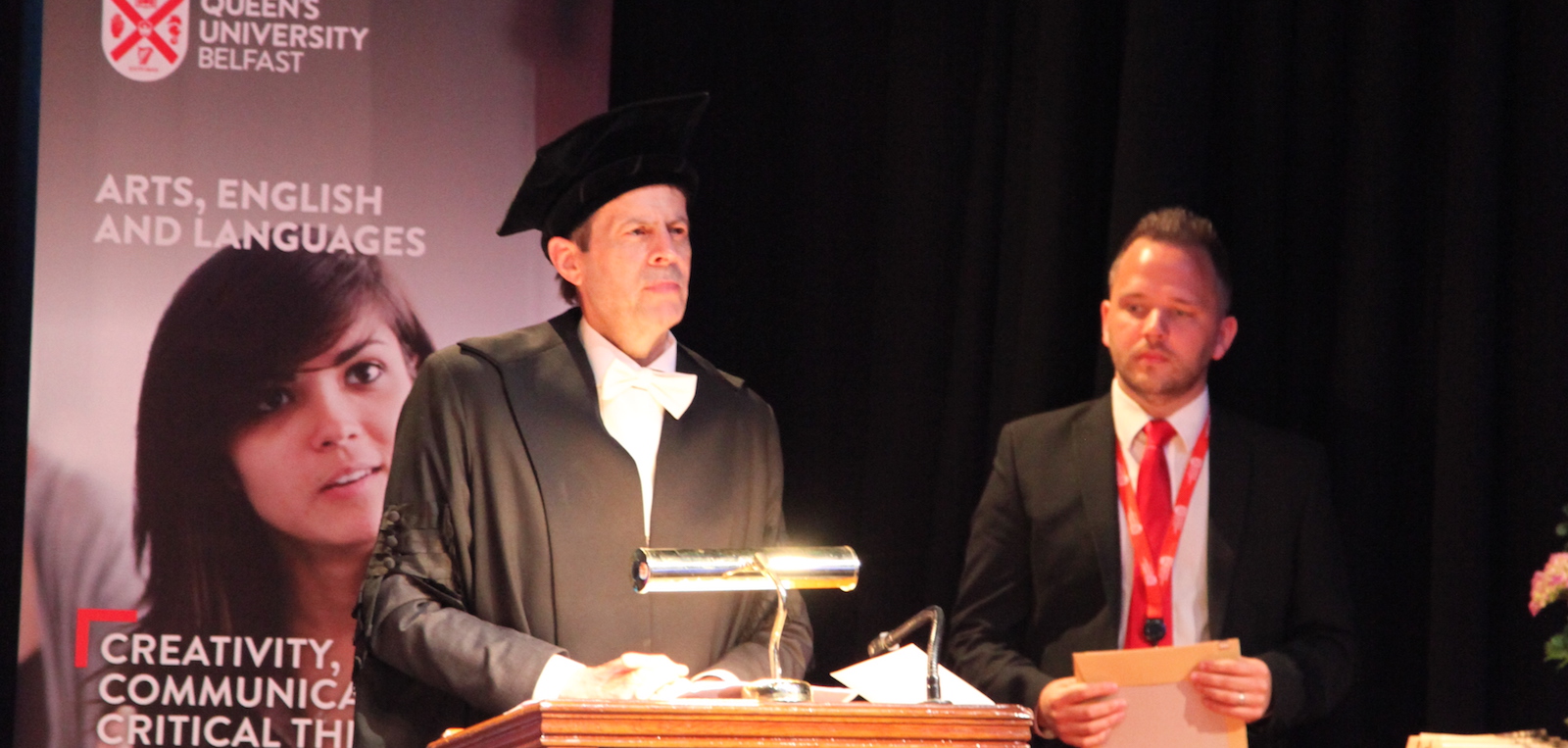 A big congratulations to all AEL students who received prizes at the Award Ceremony held in the QFT, following the Graduation Ceremony on 1st July 2019.
Over 70 undergraduate and postgraduate students were recognised for exceptional and outstanding performance over the past year.
We were also delighted that a number donors were able to attend to meet with staff and students.
Pictured is Professor Wil Verhoven, Head of School, who addressed the prize winners and their families, as well as presenting a number of prizes, ably supported by Mr Tony Peoples, Education Administrator