BMus 70th Birthday Celebration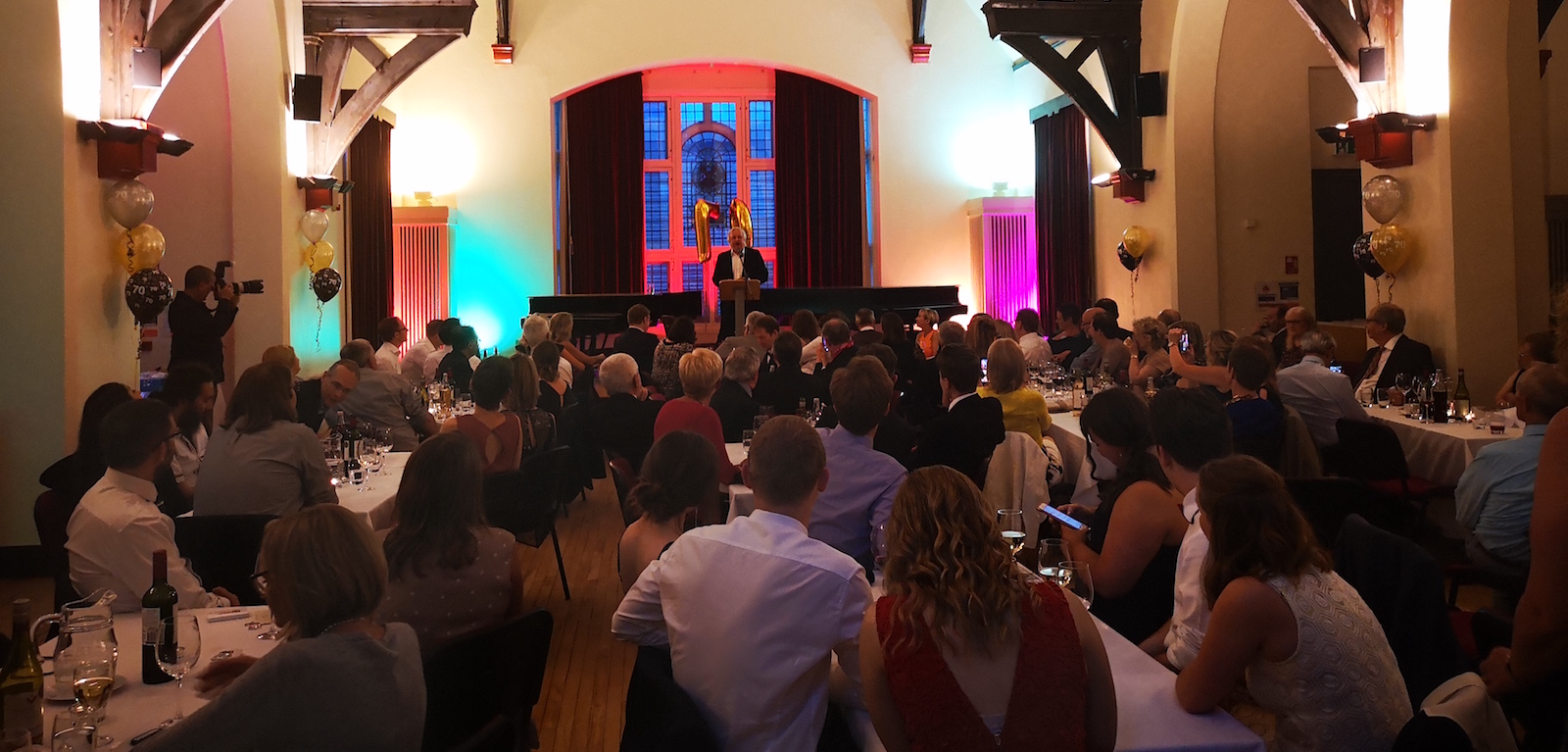 The BMus Degree turned 70 this year and to celebrate a reunion dinner was organised on Saturday 29th June 2019 in the Music Building which was open to any graduates of any music degree over the past 70 years
Over 90 past and present students and staff attended the evening, which commenced with a drinks reception in the Old McMordie Hall, with background music being provided by current undergrad student Sophie Giraudeau who sang and played keyboards on the balcony.
After the reception everyone gathered on the front steps of the building for a group photo, in tribute to the time-honoured tradition of taking class graduation photos on the same steps.
Following this it was time for the main meal which was held in the beautiful Harty Room which had been decorated in a grand style. Head of School Professor Wil Verhoeven welcomed everyone to the dinner on behalf of the School of Arts, English and Languages. After the meal there were wonderful speeches full of nostalgia and funny stories from past pupil John Toal (BBC), Professor Emeritus Jan Smaczny and ending with current member of staff Professor Piers Hellawell.
It was a fabulous and fun evening full of reminiscing and re-connecting with old friends, teachers and colleagues!
To view a Photo Album of the evening