RESEARCH FOCUS
Dr. Livingstone's interests are broadly in nineteenth-century literature and culture, postcolonial studies, book history, literature and religion, and the digital humanities. His research addresses the colonial discourse of the Victorian period, with a particular focus on travel writing and the literature of African exploration.

He is the author of a reputation study, Livingstone's "Lives": A Metabiography of a Victorian Icon (MUP, 2014), and articles in journals such as Literature and Theology, Studies in Travel Writing, and Journal of Victorian Culture.
---
RESEARCH OPPORTUNITIES
Open to PhD applications in the fields of Victorian literature and culture, and colonial and postcolonial studies. I particularly invite applications on:
Imperial travel writing and the literature of exploration
Nineteenth and twentieth-century colonial fiction
The African novel in English
Make a PhD enquiry
PhD title: The Maverick Modernist & Magazines: Collaborative Networks, Readers & the Question of Elites
---
Name: Sarah McBride
Years of Study: 2014 - present
Country: Northern Ireland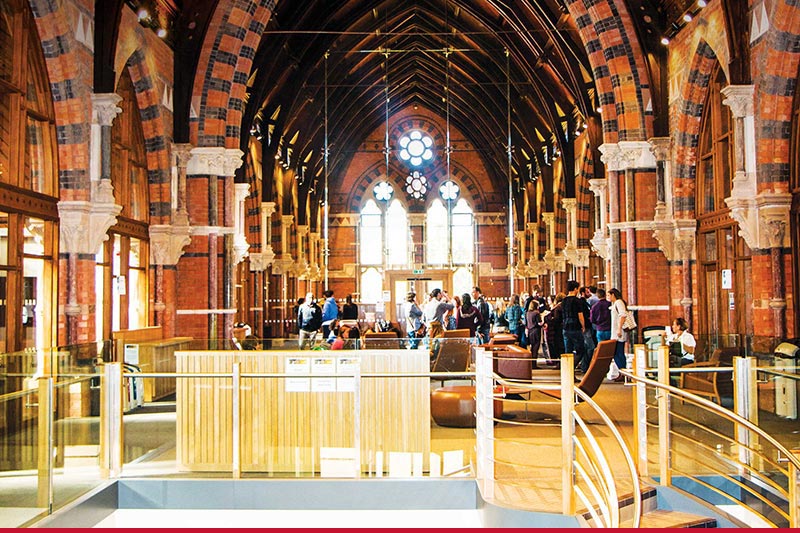 Postgraduate Experience
The Graduate School
Our dedicated hub for postgraduate students, providing state-of-the-art facilities for study, and high-quality training and development programmes within a diverse interdisciplinary community.
The gateway to your postgraduate experience