SEARCH FOCUS
Translation is not a subject that can be conceived in any traditional way. It is a way of interpreting and representing the products and processes of the world around us. Accordingly, Professor Jonston is interested in the application of the insights and anxieties of translation as an intellectual method and writing practice to questions of representation, whether textual, visual, scientific or ideological.
---
RESEARCH OPPORTUNITIES
Professor Johnston offers supervision across a wide range of areas relating to:
Translation, Interpretation and Representation
If you would like more information or think you would to like to discuss a research proposal with him (which he advises you to do before formally submitting an application, he is more than happy to advise you on the development of a proposal.

Make a PhD enquiry
PUBLIC OUTREACH AND KEY ACHIEVEMENTS

Elected Member of the Academia Europaea
(the pan-European academy for excellence in the sciences, arts and humanities)
Invited member of the international research group on 'Symbolic Violence in Translation:
the representation of fragmented identity in a global world', run by the University of Salamanca (Spain),
and co-researcher on the AHRC- funded 'Out of the Wings' project, led by King's College, London
Over the last ten years he has delivered sixty invited keynote/plenary lectures at international conferences
in more than thirty countries. I have also received research awards from the governments of China
(Foreign Experts Scheme), India (GIAN), Mexico (CONACYT), and Spain (Society of Authors) to undertake
visiting professorships at a number of universities in those countries.
He believes strongly that academic research can have a powerful impact beyond the world of the academy,
and he works closely with a number of non-academic organisations, such as the Royal Shakespeare Company
(https://www.rsc.org.uk/news/translating-shakespeare-into-chinese) and Caixa Escena in Barcelona, on a
range of translation-related projects.
Recent book Translating the Theatre of the Spanish Golden Age: A Story of Chance and Transformation
(published by the UK's leading theatre publisher, Oberon Books, London)
For reviews see:
http://diversifyingtheclassics.humanities.ucla.edu/writing-forward-in-troubled-times-david-johnston-on-the-art-of-translation/

Recent guest-edited journals: Comedia Performance (2015), Bulletin of the Comediantes (2015)
Atlantic Studies (2018), and The Translator (2018).

DISCOVER MORE

Faculty of Arts, Humanities and Social Science

School Of Arts, English And Languages
Professor Johnston has supervised - and currently supervises – a significant number of doctoral students, from Argentina, Brazil, China, France, Germany, Iraq, Ireland, Japan, Jordan, Mexico, Mongolia, Poland, Portugal, Saudi Arabia, Spain, United Kingdom, United States.
Alumni: where are they now?
Past students are in academic posts in Brazil, China, Iraq, Ireland, Jordan, Saudi Arabia, Spain, United Kingdom. Others are employed by organisations such as the World Trade Organisation, Spanish Government, Portuguese Government Foundation for Science and Technology, UK Civil Service, or continue to work successfully as self-employed translators and writers.
Sarah Hamiduddin
---
PhD Title: From aid effectiveness to development cooperation: the inclusion of non-state actors in the Global Partnership for Effective Development Cooperation
Years of Study: 2012-16
Country: UK
Current position: : Governance Director, Amnesty International (previously at UNICEF and WHO)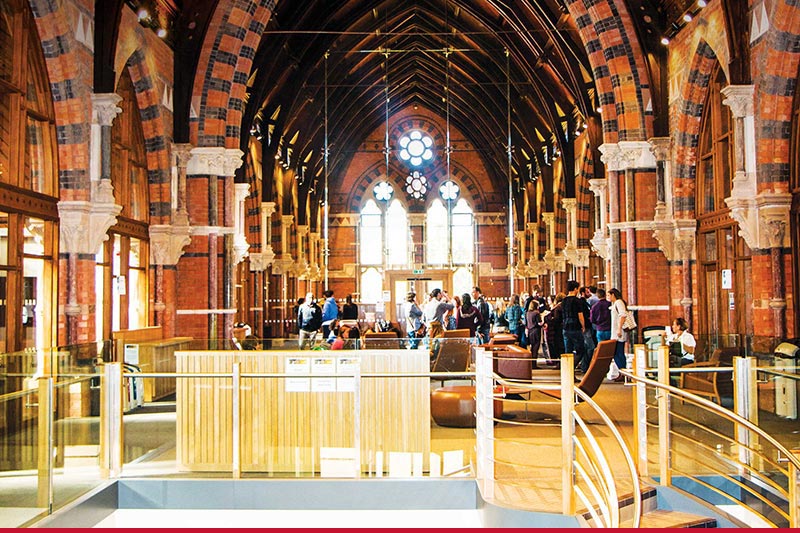 Postgraduate Experience
The Graduate School
Our dedicated hub for postgraduate students, providing state-of-the-art facilities for study, and high-quality training and development programmes within a diverse interdisciplinary community.
The gateway to your postgraduate experience