RESEARCH FOCUS
Professor Carruthers works on the contemporary French Language, specializing in questions of orality (particularly oral narrative and the structure of spoken French), temporality (tense, aspect, connectors, frames) and language variation more broadly (word order, negation, speech and thought presentation).

Her work is strongly sociolinguistic and she has experience of corpus creation, analysis of variation and language policy. With research funding from the AHRC and the EU, she leads a team of postdocs and PhDs working in these fields.
---
RESEARCH OPPORTUNITIES
Open to PhD applications in the field of
French Sociolinguistics
Variation
The Structure of Spoken French
Temporality in French and Language Policy
Make a PhD enquiry
PhD title: An examination of empathy in reader responses to asylum seekers' stories
---
Name: Rachel Hanna
Years of Study: 2015 - 2018
Country: Northern Ireland
PhD title: "New speaker" identity: Perceptions and practices in a French context
---
Name: Merryn Davies-Deacon
Years of Study: 2016 - 2019
Country: United Kingdom
Alumni: where are they now?
Name: Daniel McAuley
---
PhD title: Lexical innovation in the banlieues: social group, ethnicity, language and identity
Years of Study: 2012 -2016
Country: Northern Ireland
Current position: Postdoctoral Research Fellow, AHRC MEITS project www.meits.org
"Studying for a PhD in French Studies at Queen's was a fantastic experience for a number of reasons. I was able to rely on the constant support and encouragement of my supervisors and the lively postgraduate community. It afforded me the opportunity to develop and collaborate with an international network of postgraduate students - notably during a year spent as a Graduate Student Fellow at the Robert Penn Warren Center for the Humanities at Vanderbilt University in Nashville. Ultimately, the positive experience I had as a PG student led me to continue my linguistic research at Queen's in a postdoctoral position on an exciting, innovative OWRI research project on multilingualism."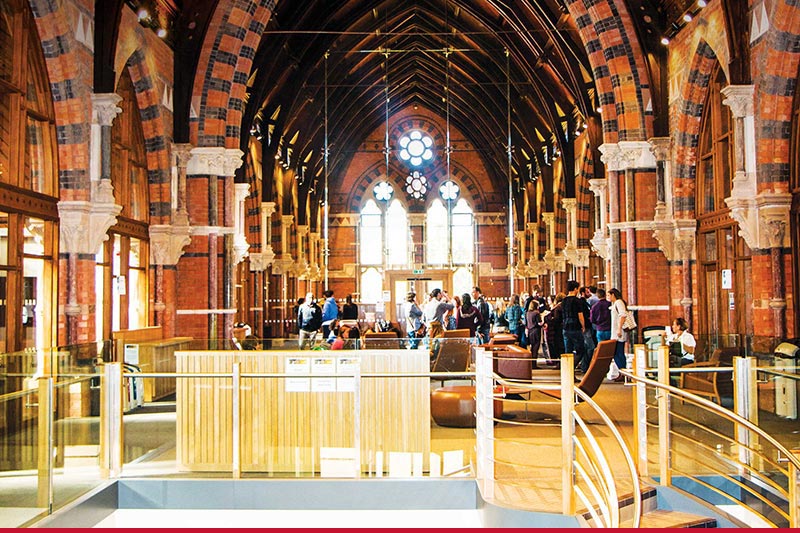 Postgraduate Experience
The Graduate School
Our dedicated hub for postgraduate students, providing state-of-the-art facilities for study, and high-quality training and development programmes within a diverse interdisciplinary community.
The gateway to your postgraduate experience