RESEARCH FOCUS
Mark Thornton Burnett is Professor of Renaissance Studies at Queen's University, Belfast. He is the author of Filming Shakespeare in the Global Marketplace (Basingstoke: Palgrave, 2007; 2nd ed. 2012) and Shakespeare and World Cinema (Cambridge: Cambridge University Press, 2013) and co-author of Great Shakespeareans: Welles, Kurosawa, Kozintsev, Zeffirelli (London and New York: Bloomsbury Academic, 2013). Currently he is writing a study of Hamlet and world cinema (Cambridge University Press) and directing the EC/Marie Curie project, 'Shakespeare and Indian Cinematic Traditions'.
---
RESEARCH OPPORTUNITIES
Open to PhD applications in the field of
Global Shakespeare
Early Modern Literature and Culture
Shakespeare and Film
Make a PhD enquiry
PUBLIC OUTREACH AND KEY ACHIEVEMENTS

In 2016, Burnett co-ordinated the cultural initiative, Shakespeare Lives Across the Island
http://www.britishcouncil.ie/shakespeare-lives-across-island, working with The British Council and other
partners on some one hundred cultural events in NI/Ireland commemorating the birth of Shakespeare.
The initiative was accompanied by an exhibition, Shakespeare Lives Through Kenneth Branagh on Stage
and Screen, which has toured Hong Kong and numerous community venues and educational institutions.

DISCOVER MORE

Faculty of Arts, Humanities and Social Science

School Of Arts, English And Languages
PhD title: Post-Shoah Shylocks
---
Name: Cynthia Martin
Years of Study: 2015 - 2018
Country: USA
PhD title: Argentine Shakespearean Performances from 1976-present: Oppression and Opposition
---
Name: Marianne Hewitt
Years of Study: 2015 - 2018
Country: United Kingdom



Alumni: where are they now?
Dr Matthew Williamson
---
PhD title: Poverty and Hunger on the Renaissance Stage
Years of Study: 2014 - 2017
Country: United Kingdom
Current position: Senior Lecturer, University of Oslo
Dr Samantha Lin
---
PhD title: Shakespeare and the Soundtrack
Years of Study: 2014 - 2017
Country: Australia
Current position: Founder, The Shakespeare Academy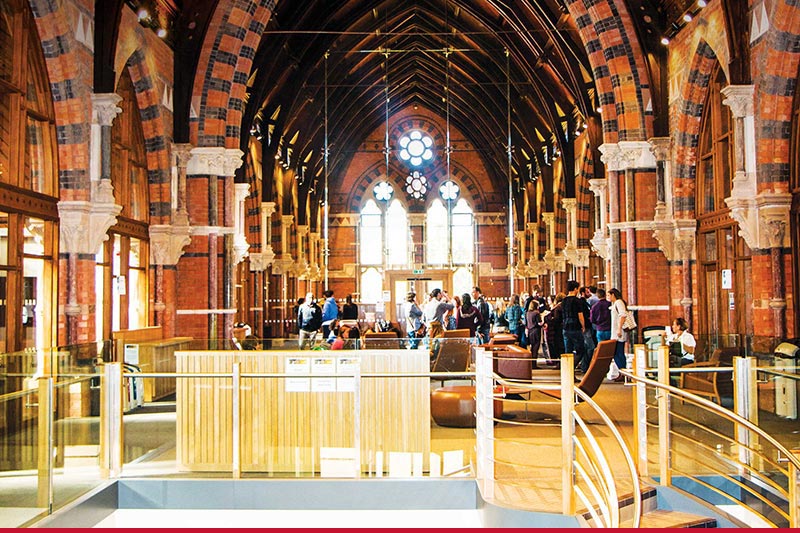 Postgraduate Experience
The Graduate School
Our dedicated hub for postgraduate students, providing state-of-the-art facilities for study, and high-quality training and development programmes within a diverse interdisciplinary community.
The gateway to your postgraduate experience