The School of History, Anthropology, Philosophy and Politics aims to strengthen its core research areas; encouraging and promoting collaborative and interdisciplinary research.
Our School has a strong international reputation for innovative research, across a wide range of specialist areas including contemporary Irish political history, ethnic conflict, European politics, international politics, philosophy and political theory.
The School's long-standing goal has been to expand the research base in such a way that highlights key areas of politics and philosophy and addresses the specific challenges and opportunities associated with its location in Northern Ireland, while at the same time encourages engagement with a range of current regional, national, European and international challenges and phenomena, e.g. the nature of deeply-divided societies and transformations attendant on peace processes. Staff contribute through their established expertise in a range of sub-disciplines, e.g. applied normative philosophy, comparative politics, ethnic politics, European politics international relations, Irish politics, Middle Eastern politics, political economy, political theory, the politics of gender.
The School hosts regular research seminars, symposia, colloquia, and conferences, has a flourishing community of postgraduate research students, as well as an extensive suite of postgraduate taught programmes that reflect its key areas of research strength. It has its own Distinguished International Professors, as well as a range of postdoctoral and visiting research fellows, and is home to a Centre for Ethics, a Centre for the Advancement of Women in Politics and a Centre for the Study of Ethnic Conflict.
In line with successive research strategies the School places considerable emphasis on: strengthening its core research areas; encouraging and promoting collaborative and interdisciplinary research; and developing national and international research projects and networks. The School is also heavily engaged in the activities of two of the University's interdisciplinary research institutes, namely the Institute for the Study of Conflict Transformation and Social Justice, and the Institute for Collaborative Research in the Humanities.
Meet our researchers
The expertise of our academic staff is highly respected across the world. Here are just a few of the areas in which we are making an impact.
In the most recent Research Excellence Framework (REF) assessment
, Politics and International Studies was ranked 5th and Philosophy 8th on research intensity
Politics, International Studies and Philosophy students benefit from studying in one of only four locations in the UK which is a seat of government. This means researchers and students have ready access to government officials, politicians and their advisors
Research Centres
Promoting key research
Research Projects
Furthering knowledge and making an impact
Postgraduate Research Students
Meet our students and their areas of reserach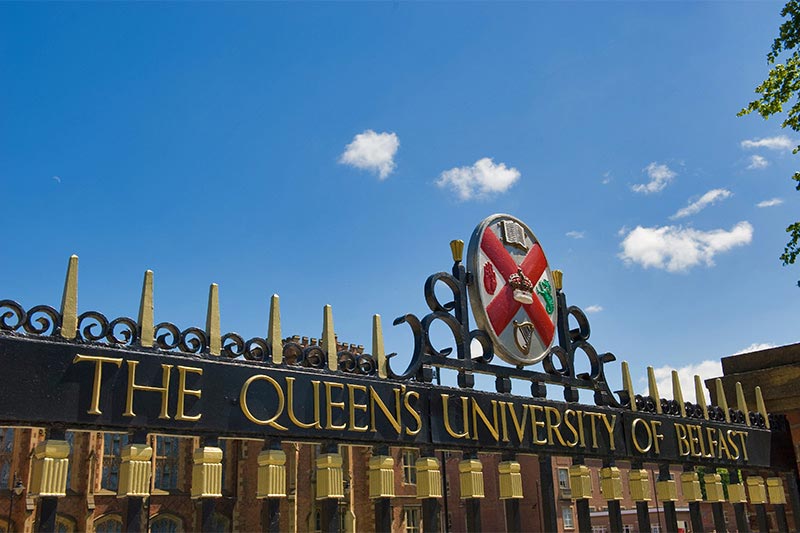 Our research impact
Queen's University is joint 8th in the UK for research intensity
Our REF ranking