RESEARCH FOCUS
Andrew Thomson's research interests lie in the effects of pro-government militias on the dynamics of violence in civil war and on the prospects for conflict transformation and peace.
He also focuses on US foreign policy, and particularly on US counterinsurgency and regime change policies and the use of militias and private military companies.
Finally, through a pilot grant from the Global Challenges Research Fund, Andrew has been able to research the conflict and current peace process in Colombia, and the role reconciliation between former combatants in the conflict transformation.
---
RESEARCH OPPORTUNITIES
Open to PhD applications in the field of;
Violence, Terrorism and Security
Make a PhD enquiry
PhD Title: Multinational Corporations: Friends or Foes of Peace: Multinational Corporations and State Capture in Colombia
---
Name: Fabian Espejo-Fandino
Years of Study: 3
Country: Colombia
Alumni: where are they now?
Stephen Warren
---
DGov Title:
Years of Study: 3
Country: UK/Ireland
Current position: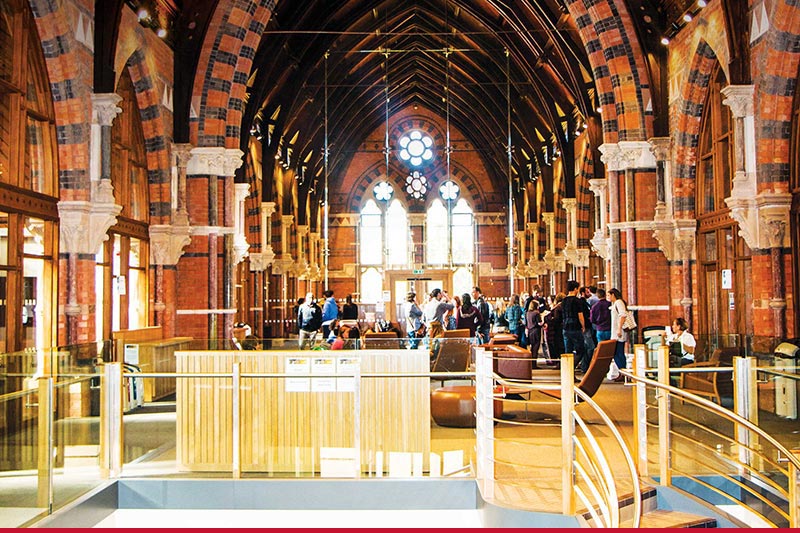 Postgraduate Experience
The Graduate School
Our dedicated hub for postgraduate students, providing state-of-the-art facilities for study, and high-quality training and development programmes within a diverse interdisciplinary community.
The gateway to your postgraduate experience